Your journey to organizational success continues with Axxess.
Attend an intensive, one-day seminar in a location near you to learn actionable
strategies that set your agency up for success in 2020 and beyond.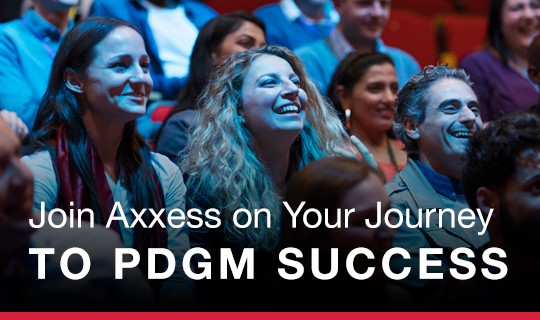 The Patient-Driven Groupings Model goes into effect January 1, 2020, and Axxess wants
you to be ready. Join Axxess executives and other industry leaders at a one-day PDGM
seminar with a curriculum that has been designed to empower you with actionable
strategies to implement immediately.
What You Will Learn
How to get the most important OASIS information you need in five minutes

Implementing maintenance therapy programs and telemonitoring

Setting up visit schedules that prevent avoidable LUPAs

How each component of PDGM builds the case weight

Restructuring intake processes to obtain necessary billing information
Dates and Locations
Attendees will earn 7 hours of continuing education credit from the American
Nurses Credentialing Center (ANCC).