Your journey to organizational success continues with Axxess.
Attend an intensive, one-day seminar in a location near you to learn actionable
strategies that set your agency up for success in 2020 and beyond.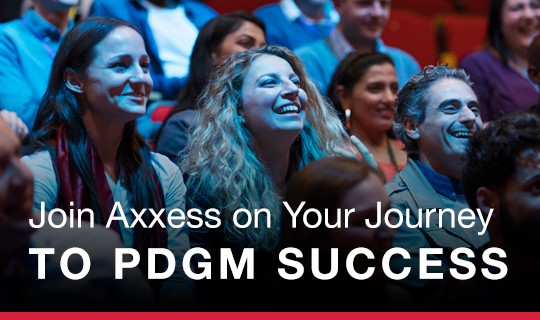 The Patient-Driven Groupings Model goes into effect January 1, 2020, and Axxess wants
you to be ready. Join Axxess executives and other industry leaders at a one-day PDGM
seminar to learn best practices to thrive under the new payment model. Our informative
seminar will provide actionable strategies and tools to ensure a seamless transition to
meeting the new PDGM standards and ensuring continued success in 2020 and beyond.
What You Will Learn
The PDGM impact numbers that matter most and how to use them to establish
organizational priorities
Operational strategies to drive proper reimbursement
How to manage therapy in a new reimbursement environment
How to identify revenue growth opportunities
Dates and Locations
Attendees will earn 7 hours of continuing education credit from the American
Nurses Credentialing Center (ANCC).