From the main menu, click on ADMIN Ã NEW Ã USER.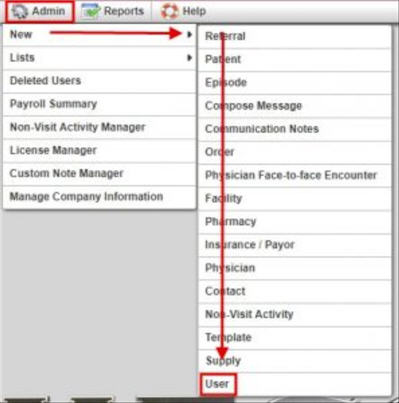 INFORMATION - Enter the user's personal information… Some fields are required, look for the red * as an indication.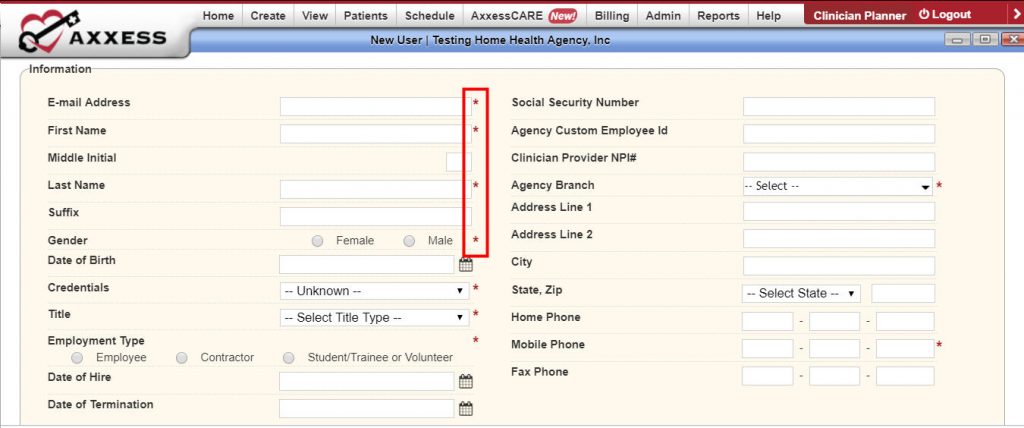 *OPTIONAL - Duplicate other user's roles and permissions. This eliminates the need to repeatedly itemize each user's
roles and permissions.

ROLES - Choose the role that matches the user's role, multiple choices may be made at the same time.

ACCESS & RESTRICTIONS - User access to the system can be limited to only weekday use. To grant a user weekend
access click the box next to ALLOW WEEKEND ACCESS.

PERMISSIONS - You can SELECT ALL PERMISSIONS instead of having to click each little box. You also have the
ability to customize the permissions of each user. Mousing over each permission will give a brief description of that
permission. You may select as many or as few permissions as you choose.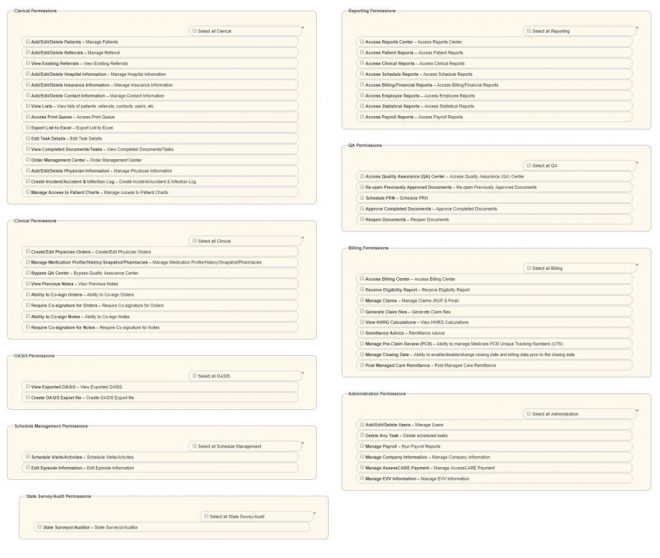 COMMENTS - Open for personal comments.

Then click ADD USER. Your employee will receive an email welcoming her to create a new password. Please see Signing In and Out.