To add a new user to your organization's Axxess Home Health account, navigate to the Admin tab. Hover over New and select User from the drop-down menu.
Admin tab ➜ New ➜ User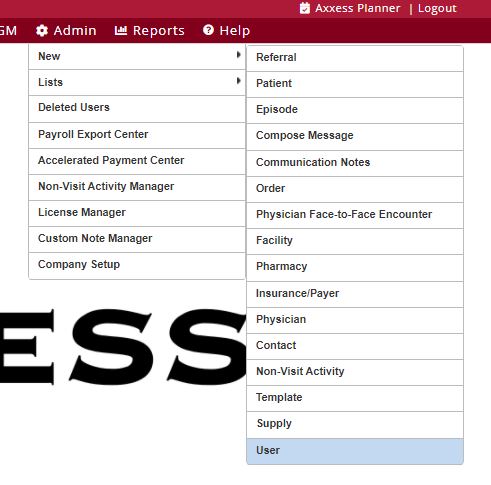 User Information
---
In the New User window, enter the user's information.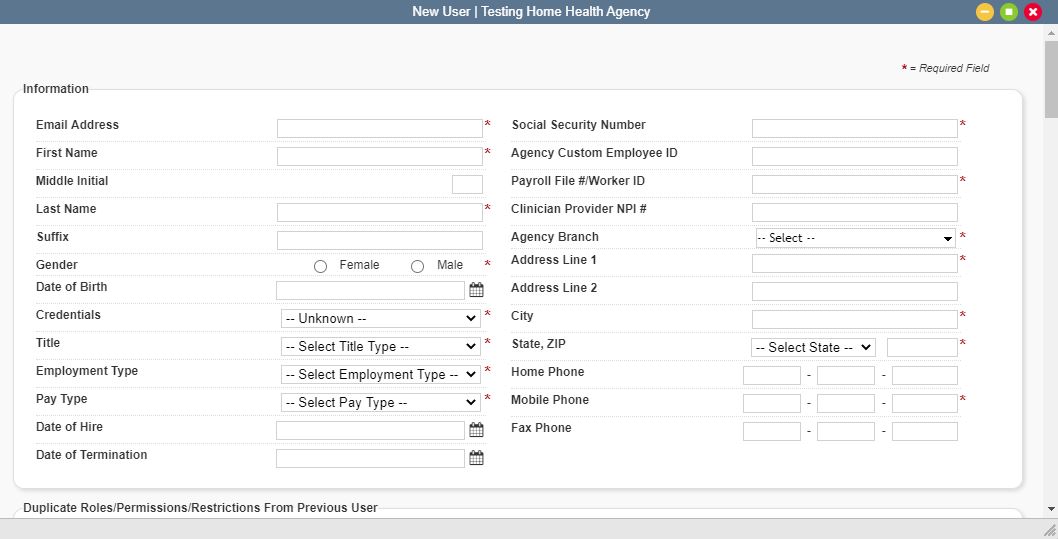 Roles
---
Select the user's roles. You can select roles individually under Roles, or duplicate another user's roles, permissions, and restrictions by selecting a user under Duplicate Roles/Permissions/Restrictions From Previous User.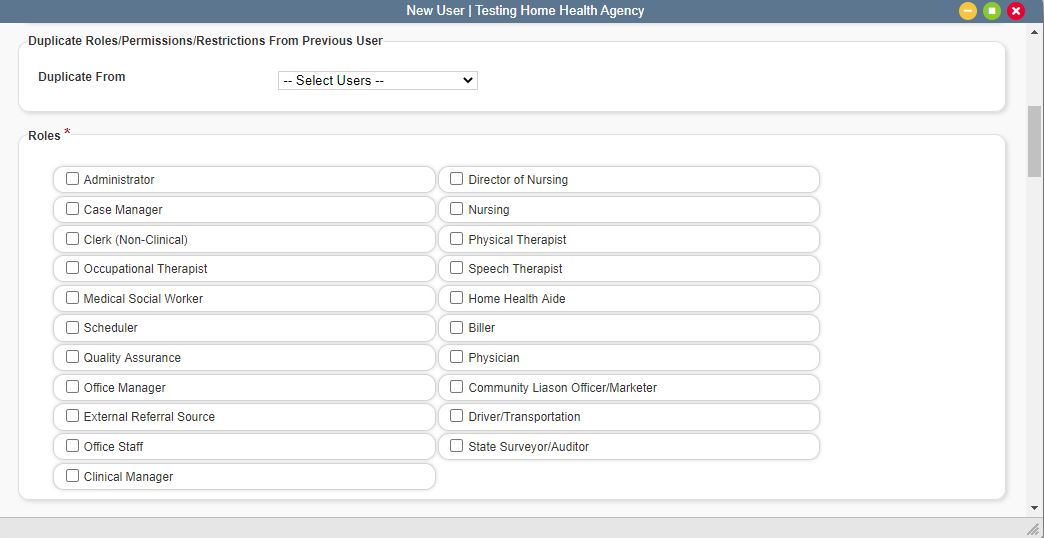 Access & Restrictions
---
Under Access & Restrictions, you can restrict the user's ability to log in and out of the system. To grant the user access to log in on weekends, check the box next to Allow Weekend Access. To keep access restricted to weekdays, leave the box unchecked.

Permissions
---
Under Permissions, check the box next to Select All Permissions to grant all permissions to the user, or select permissions individually.
Permissions are grouped into categories. At the top of each category, you can check a box to grant the user all permissions in that category.
Hover over any permission to view a description of the permission.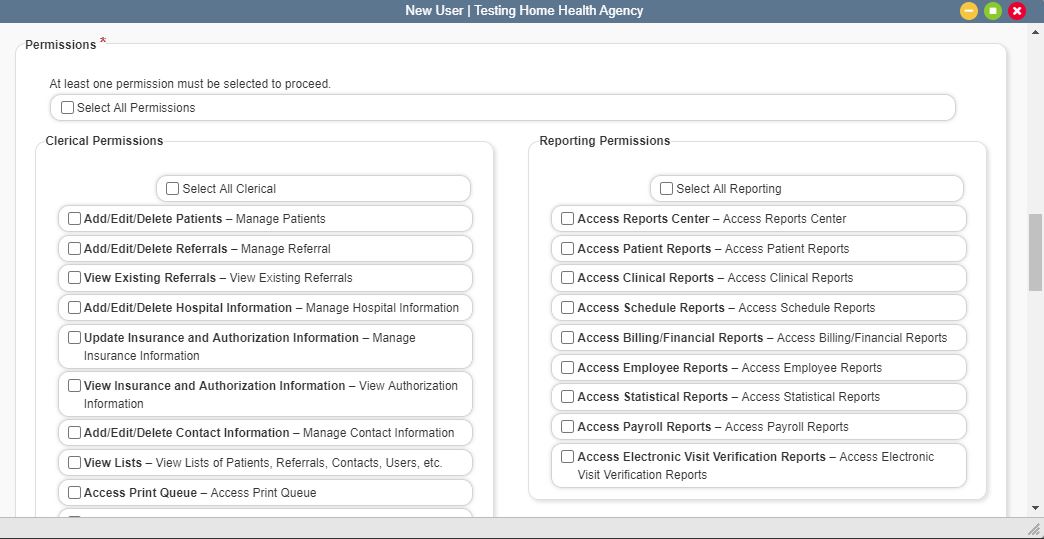 Comments
---
At the bottom of the New User window, comments can be entered in the Comments box as needed. Click Add User to complete the process.

The user will receive a welcome email with a link to create a password and get started. Instructions on signing in are provided here.