The Employee Visit History Report now includes a Type filter, so users can filter by Visits, Tasks, or Visits/Tasks.
To generate the Employee Visit History Report, navigate to the Report Center and select Employee Visit History in the Statistical Reports section.
Reports tab ➜ Report Center ➜ Statistical Reports section ➜ Employee Visit History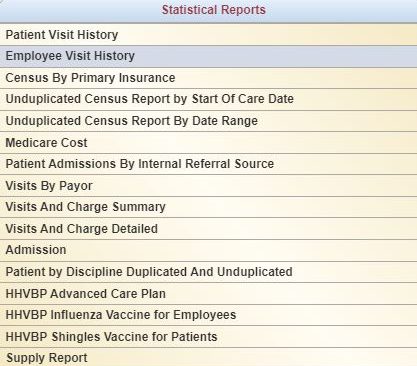 Filter the data using the desired filters:
Branch
Status
Employee
Type
Date Range
Once the filters are set as desired, click Generate Report. To export the generated data to an Excel spreadsheet, click Export to Excel.
Updated on 12/17/2019