To add a new user to your hospice organization's Axxess Hospice account, click the + button in the top-right corner of the screen under your name. Select User from the drop-down menu.

Complete the User Information and System Roles fields. Fields with red asterisks are required. Click Next.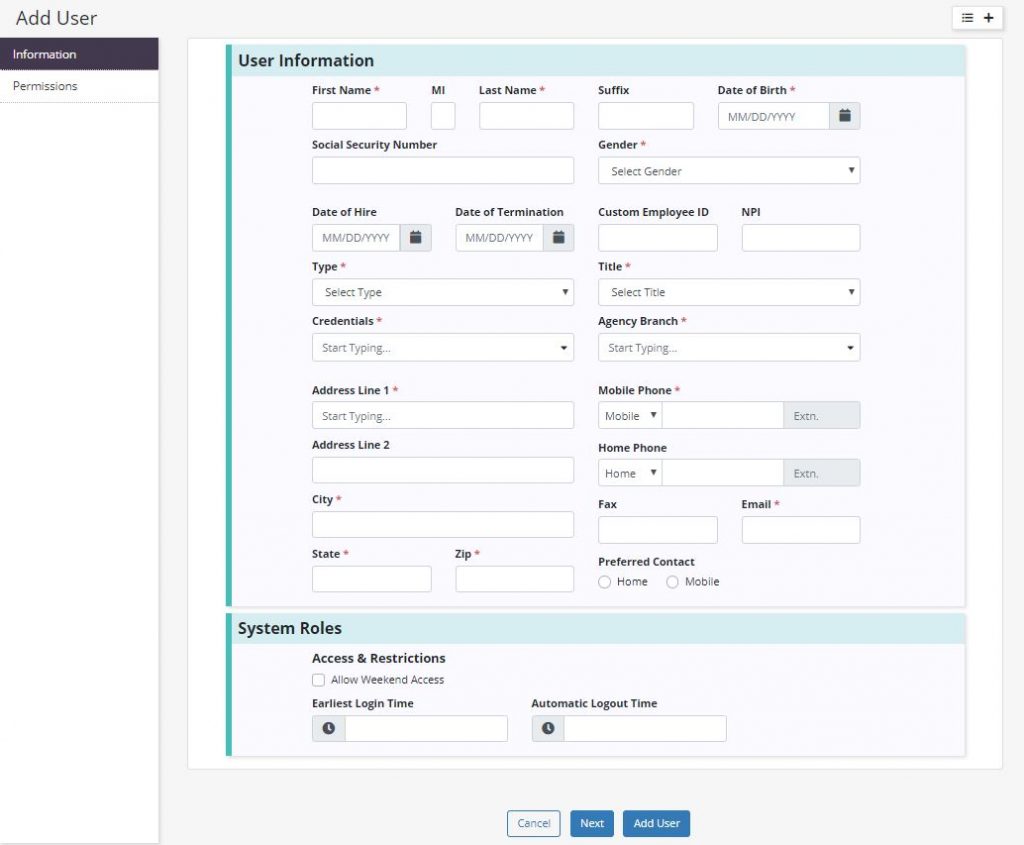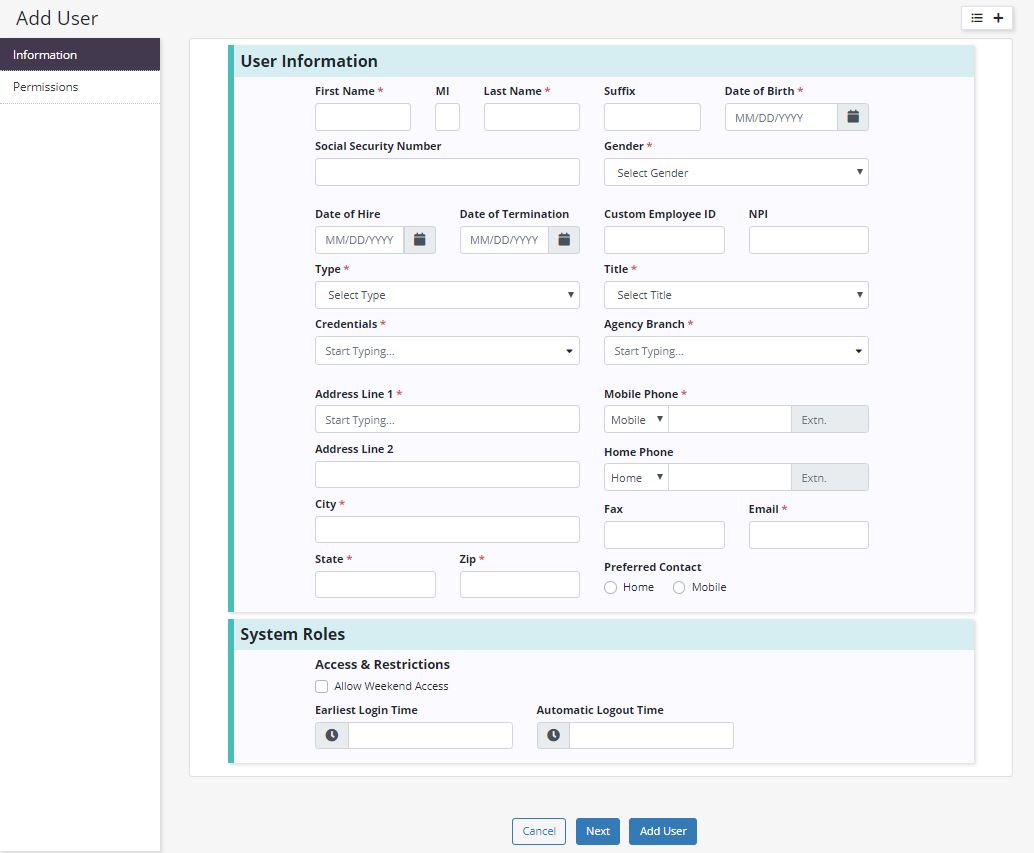 Under User Permissions, check the boxes to set the user's permissions. Check the boxes next to the headers to select all permissions in a section. When done, click Add User.