The Emergency Preparedness functionality in Axxess Hospice fulfills all regulatory requirements related to emergency preparation, and enables users to customize each patient's emergency information to his or her specific needs.
Access Emergency Preparedness
First access the Patient Profile by selecting Edit Profile from the Actions menu in the top right corner of the Patient Chart.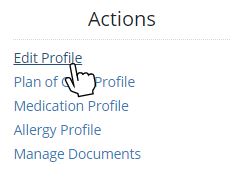 On the left side of the Patient Profile, select the Emergency Preparedness tab.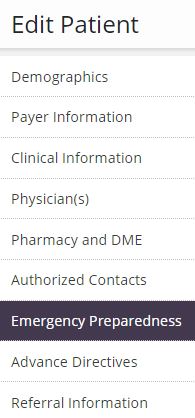 Emergency Triage
The Emergency Triage section at the top enables users to indicate the patient's triage level, and the items under Emergency Preparedness Information can be selected to identify the patient's specific needs in an emergency.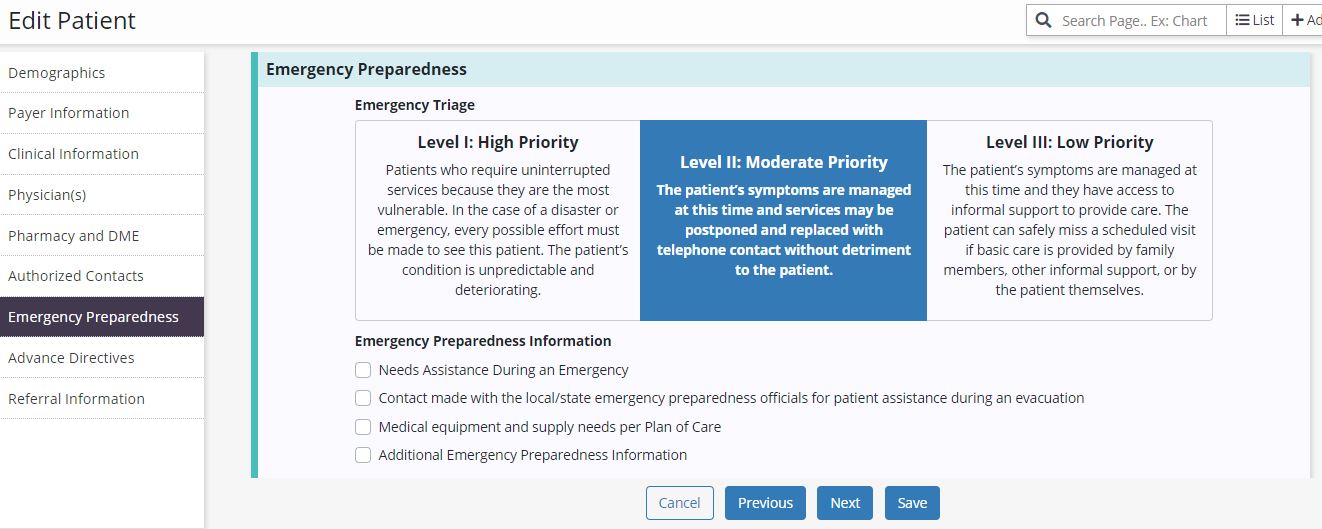 Additional Information
Selecting Additional Emergency Preparedness Information opens a text box for users to include any supplementary information or assistance that a patient requires during an emergency. Use this section to customize the patient's emergency information to his/her individual needs.

Evacuation
The Evacuation section enables agencies to plan for local services that accommodate the patient's needs in an emergency situation. Agencies can designate evacuation zones and assign patients to a zone based on where each patient resides. In the event that an emergency requires evacuation, patients can be easily identified by their assigned zone, and assistance can be provided quickly and efficiently.

Updated on 7/26/2019