New Supply
---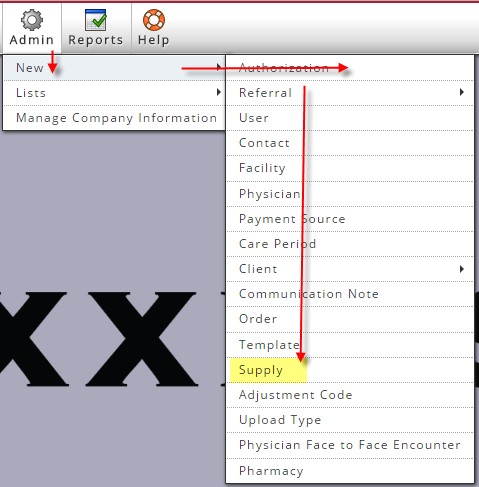 Axxess provides the ability for agencies to create and manage supply lists for use within Axxess HomeCare. In addition, Axxess loads a supply list for each agency to use, edit, delete as they see fit. This tutorial will instruct the user in creating a new supply item as well as managing existing supplies including those provided by Axxess.
To create a new supply, users with admin permissions may go to: Admin-> New Supply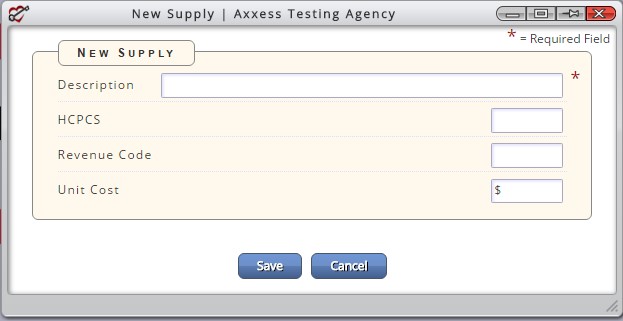 Selecting Supply brings the user into the New Supply page. The supply description is the only field required to save the supply to the supply list. The description is what identifies the supply in the supply list. The next three fields are optional and contain information for billing purposes. Users may enter obtain and enter a HCPCS code and/or Revenue Code for the supply. The last field is the Unit Cost. The user enters the billing price for the supply item.
View Supplies
---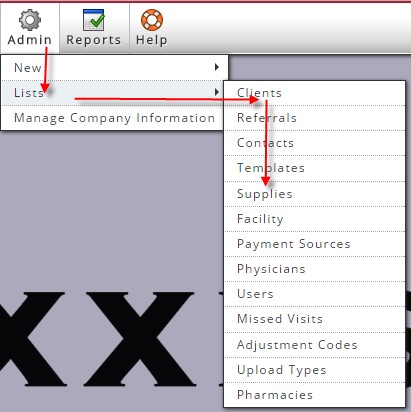 Once saved the supply is added to the existing supply list. This list may be found in one of two places:
Admin->Lists->Supplies or View-List-Supplies
Selecting Supplies from either of these paths will take the user into the List of Supplies for the agency.

For convenience and efficiency, Axxess has placed the New Supply option within the existing supply list. Clicking on the New Supply will bring the user into the page described above.
The user also has the option to export the list to Excel for further analysis and review. The other feature in the top portion of the page is a filter, the user may start typing a word or characters and the supply list will filter to just those supply descriptions that contain what has been typed.

The supply list contains six columns: Description, HCPCS, Rev Code, Unit Cost, Created and Action.
The Action column allows a user to either Edit or Delete a supply.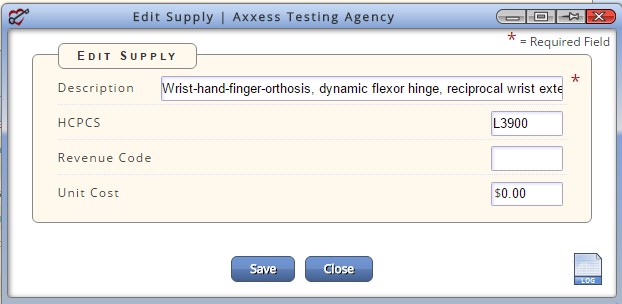 Selecting Edit brings the user into the Edit Supply page where s/he may view/edit content of the supply. Once any edits are made the user selects to Save or Exit the page.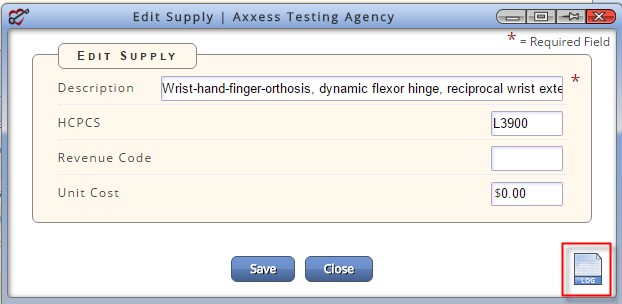 The Activity Logs for the supply tracks the username, action description and date of activity for that particular supply.