To post payments to a claim, go to the Billing tab, choose Managed Care/Other Insurances, then select Claims History.

Once in the Claims History, locate your client and select the specific claim that needs posting, and click Post Payment.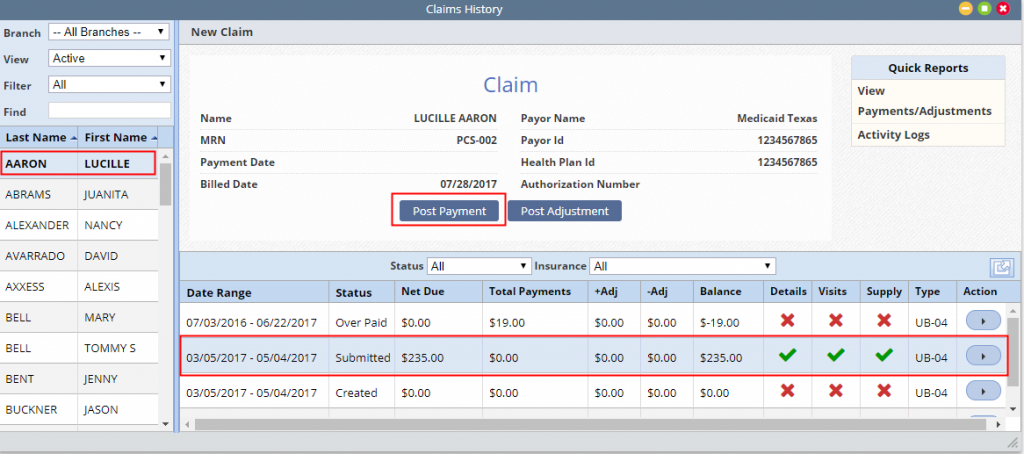 The pop up box to post payment will open.
Payment Amount: (Required) Payment being applied to the claim
Payment Date: (Required) Enter the date of the payment
Payor: (Required) Defaults to the payor associated to the claim.
Check/RA: (Optional) Ability to enter RA number
Check Amount: (Optional) Ability to enter RA amount
Comments: Add any comments pertaining to the payment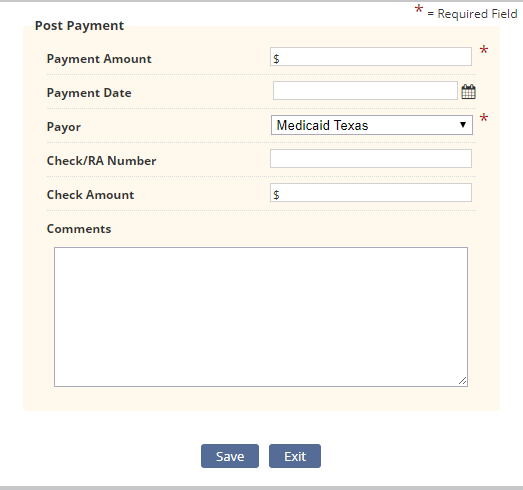 By clicking Save, payments are then applied to the total payments column. The claim status will automatically update based on the remaining claim balance.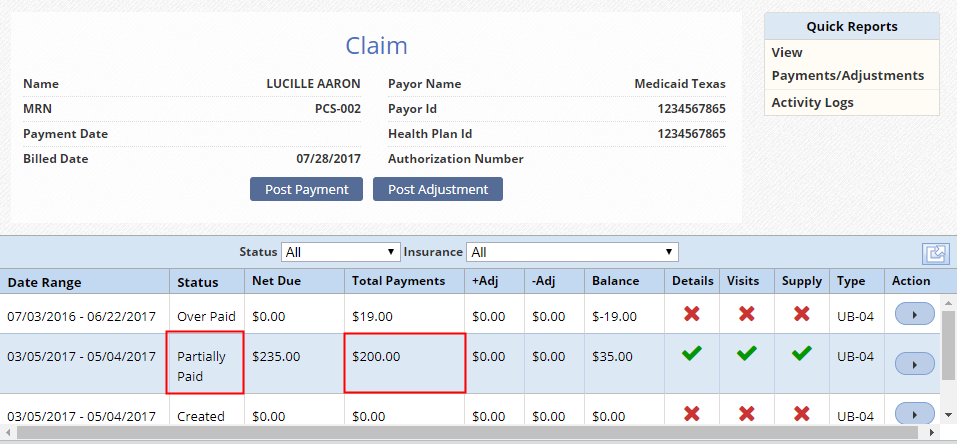 To view individual payments and adjustments, select the view option located in the Quick Reports for the claim.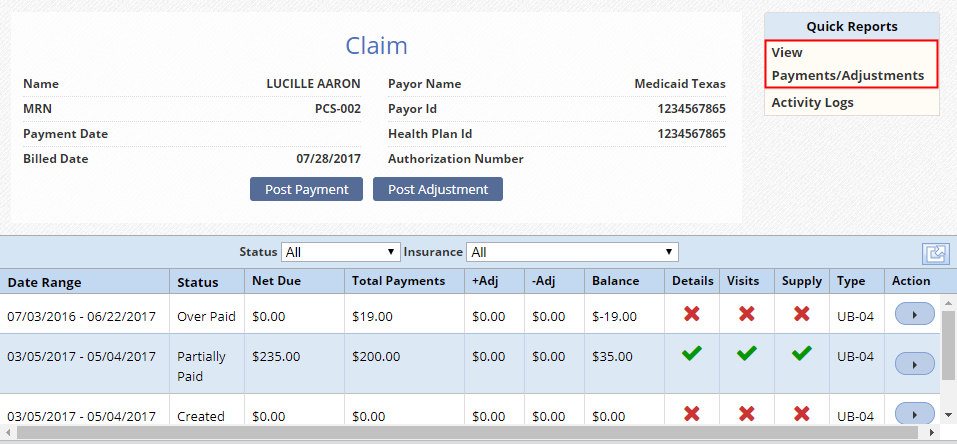 A listing of all applied posting and adjustments will display with the option to post additional payments/adjustments from the detail page.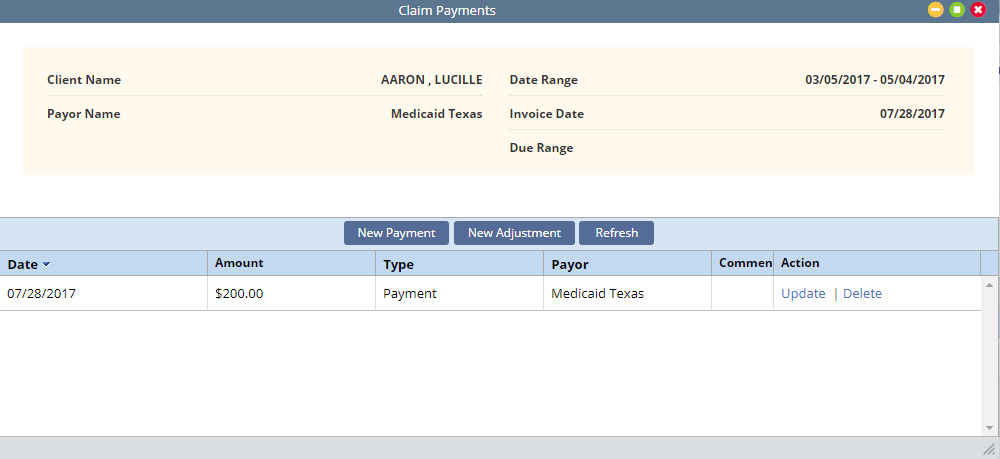 Adjustment Posting:
Adjustment Amt: Enter the amount of the adjustment
Adjustment Date: Enter the date applying the adjustment
Check RA/and Amount: Enter if applicable to a denial
Adjustment Code: select the code that applies to the type of adjustment.
Once the code is entered the description will display as well as an adjustment type
Select Save to implement changes or Exit to disregard any changes made.