The new Activity Log is available on every visit posted in AxxessCARE to enable agencies to track all actions that have been taken on a visit. By consolidating all visit actions in a central location, agencies can seamlessly track and monitor visit activity and enhance clinician accountability for assigned visits.
When a visit is posted to AxxessCARE, navigate to the Visit Details by selecting the visit. To view a visit's Activity Log, click View Activity Log under the visit status in the top right corner.

The Activity Log displays a list of all actions taken by the agency, clinician, and third-party systems. For each action, the user, action, status, date and time will appear in the Activity Log. Statuses that appear in pink require additional action.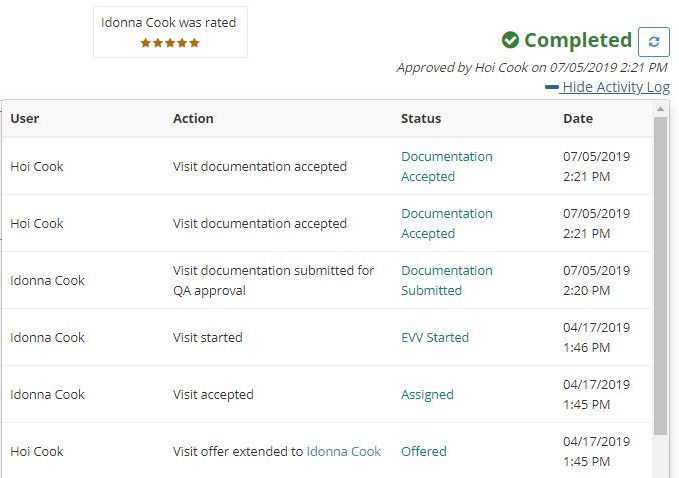 Updated on 9/09/2019