This feature enables users to generate and export payroll data in CSV file format for downloading and sending to third-party vendors. Users can easily retrieve payroll data and streamline payroll processes using the Payroll CSV Export feature.
To Export a Payroll CSV File:
During the payroll process, agencies can generate payroll data by navigating to the Employees tab and selecting Payroll from the drop-down menu.
On the Payroll screen, select the desired parameters and click Refresh to generate the payroll report.
Click the Export to menu in the top right corner and select CSV from the drop-down menu.
The CSV file will export and be available for download.
Employees tab ➜ Payroll ➜ Select parameters and click Refresh ➜ Export to ➜ CSV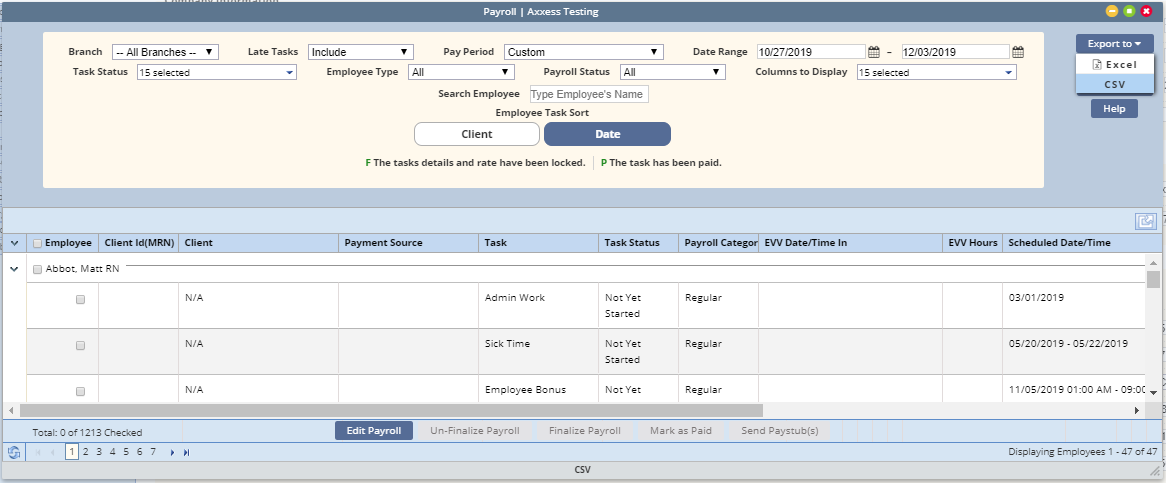 Updated on 12/03/2019