Mobile custom visit notes are now available on iOS and Android devices, so caregivers can document visit information at the point of care.
Custom visit notes enable caregivers to deliver quality care tailored to individual client needs and ensure compliance by performing tasks exactly as outlined in the client's care plan.
To Create a Mobile Custom Visit Note:
1. Log in to your Axxess HomeCare account.
2. Select Company Setup under the Admin tab.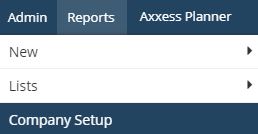 3. Select Document Management on the left side of the screen.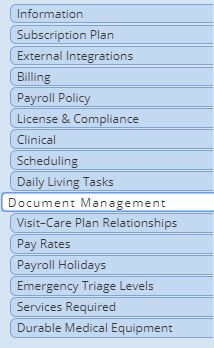 4. In the top right corner of the Document Management screen, click New.

5. Complete the fields in the New Custom Note box that appears. In the Documentation field, select Custom Visit Note from the drop-down menu. A green mobile phone icon appears next to documents that are available in the HomeCare mobile app. Click Save to create the note.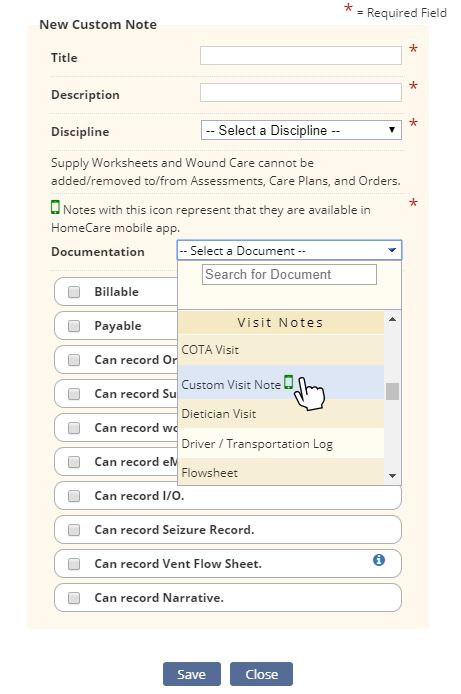 6. Navigate to the Visit-Care Plan Relationships tab to link your new note to a care plan.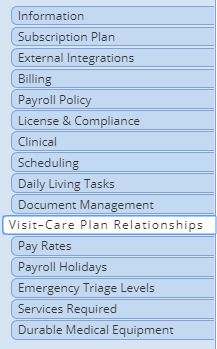 7. Click New in the top right corner. Select the note from the Visit Note drop-down menu and link it to a care plan using the Care Plan drop-down menu. Click Save.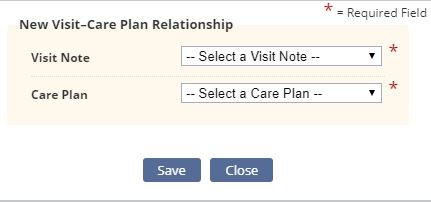 8. Once set up, schedule the custom visit note for any future visits.
Updated on 7/23/2019