The AxxessCARE Terms of Service agreement has been added to the Documents section of AxxessCARE for easy accessibility to users.
Regulatory audits require proof of contract between the clinician and the agency for AxxessCARE visits. With easier accessibility to the Terms of Service agreement, agencies can seamlessly demonstrate regulatory compliance.
To access the Terms of Service, navigate to the Documents tab on the left-side menu under Admin. The initial and current Terms of Service documents can be accessed under Terms of Service and downloaded using the Download button in the top right corner.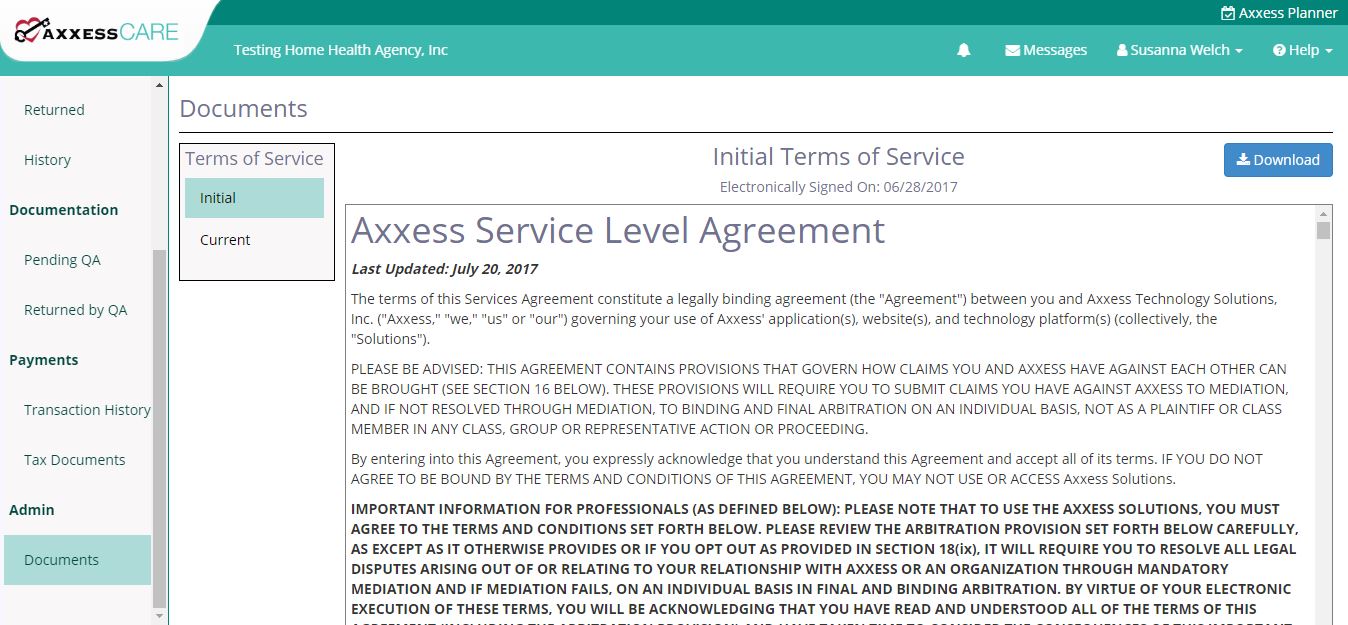 Updated on 9/09/2019