Your electronic signature protects your license in our home health solution. Instead of using your name to sign documents, your electronic signature is a secure way to sign visit notes, orders and other clinical documentation.
Choose a strong and secure electronic signature. Do not use a password that is easy to guess. For example, do not use your name as your electronic signature. Your electronic signature can be the same as the password you use to log in to the system, and you can change your electronic signature at any time.
To reset your electronic signature:
Navigate to the Home tab and hover over My Account.
Select Reset Signature from the drop-down menu.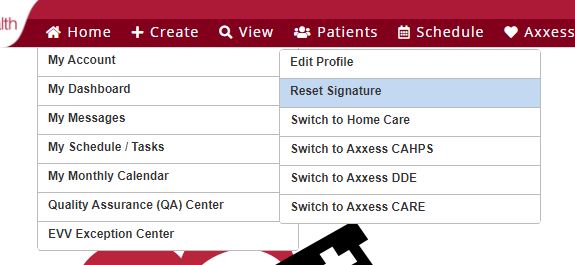 Click Reset Signature in the confirmation box. A link will be sent to the email address associated with your Axxess Home Health login. Click the link to reset your signature.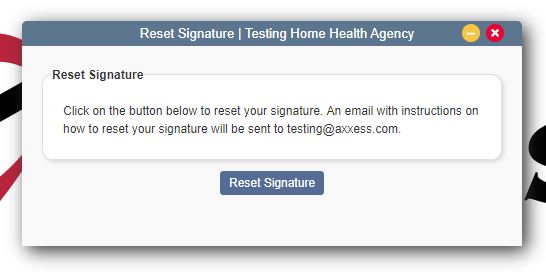 Note: This will only reset your electronic signature. Your login password will remain the same. To reset your password, click here.