The Axxess Care app now enables users to document and track the number of hours they receive for training and CEUs. This enhancement streamlines training/CEU documentation and facilitates compliance with license renewal requirements and state regulations.
To document training/CEUs in your user profile, navigate to the three-line menu in the top-left corner of the app and select Profile.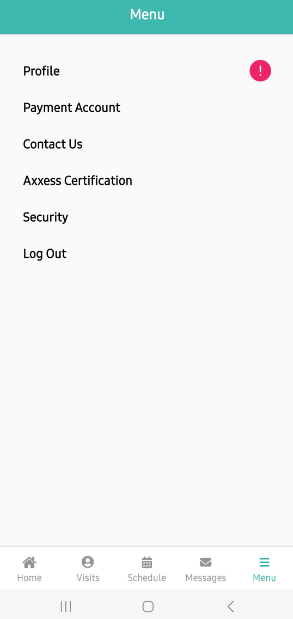 Select the Training/CEUs tab in your profile.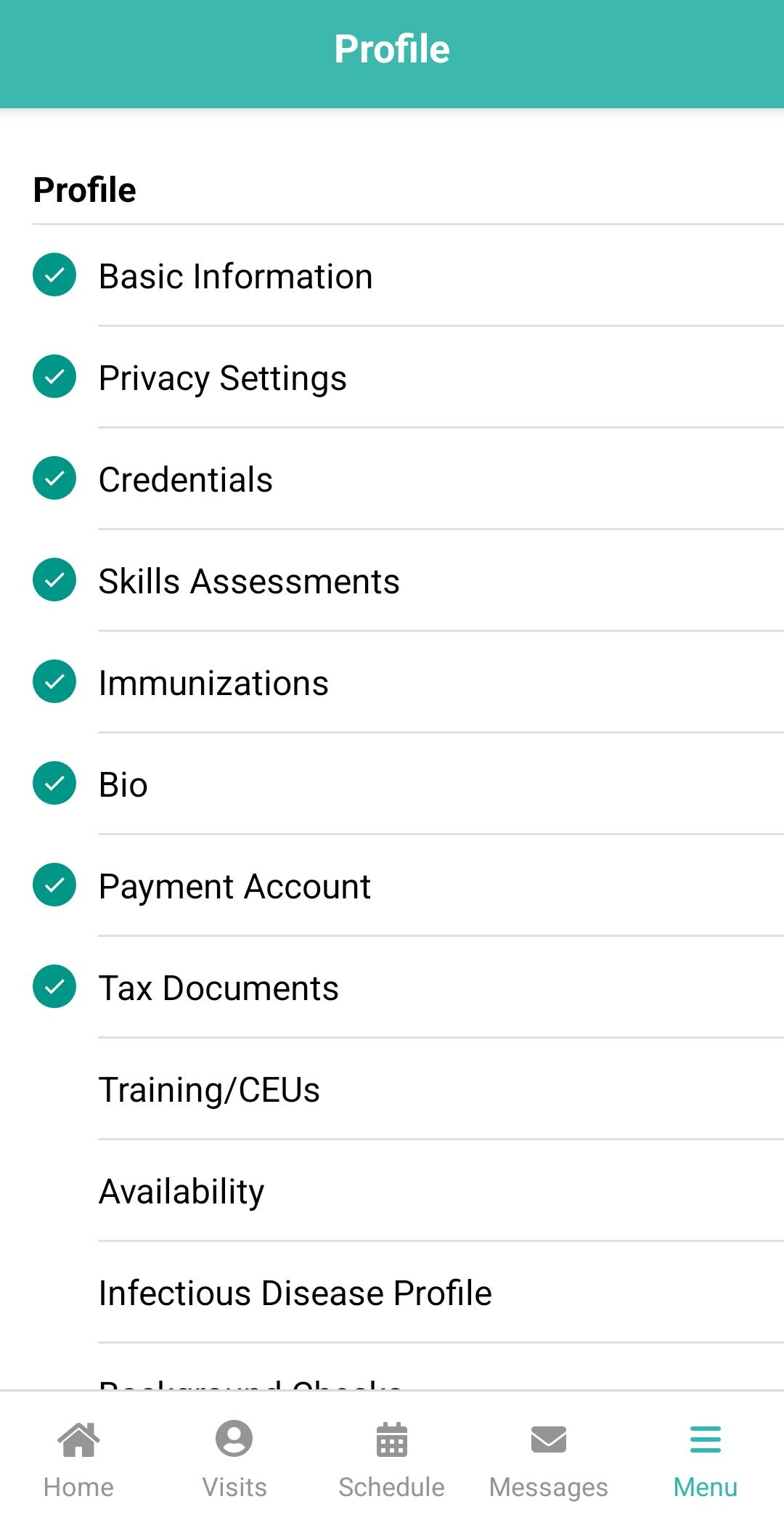 On the Training/CEUs screen, click Add Training/CEU.

On the Add Training/CEU screen, select the type of training, enter the date the training took place and enter the number of hours you were awarded. Tap the camera icon to upload a copy of your certificate, and click Save to finish saving the training documentation to your user profile.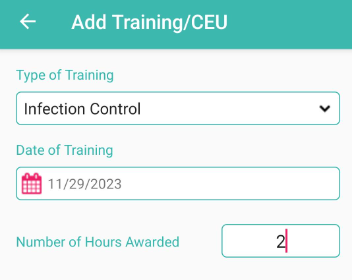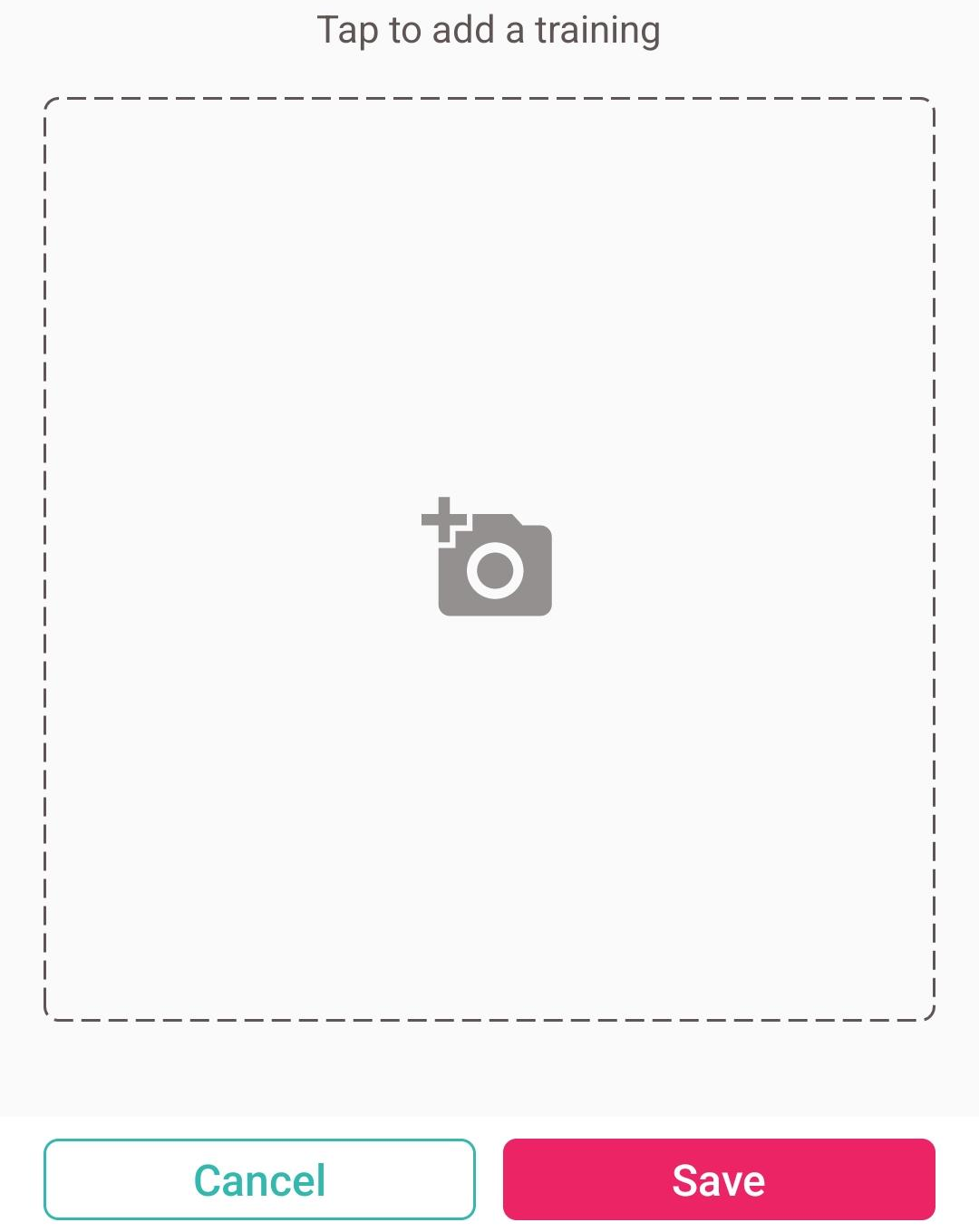 The number of hours you enter will be added to the appropriate 12-month period on the Training/CEUs screen.
The month of your license renewal is used to calculate the previous and current 12-month periods. For example, if your license renewal was completed in September 2023, the previous 12-month period would be from September 2022 to September 2023, and the current 12-month period would be from September 2023 to September 2024.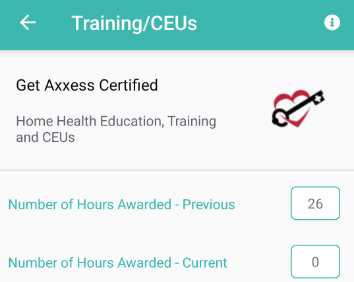 Updated on 11/29/2023