In the case you do not want an active AxxessDDE subscription, you can download claims using your own Submitter ID. Follow the instructions below on how to update your Submitter ID in the Home Health solution:
Under the Admin menu, select the "Manage Company Information" sub-menu item.
On the "Verify Signature" screen enter your electronic signature.

In the "Company Information" tab, the user should scroll to the "Submitter Information" section to enter their Submitter ID, Submitter Name, Submitter Phone and Submitter Fax. Please note that the Submitter ID is not the Medicare Provider number or DDE Login credentials (yes this has happened before). The Submitter Id is completely different.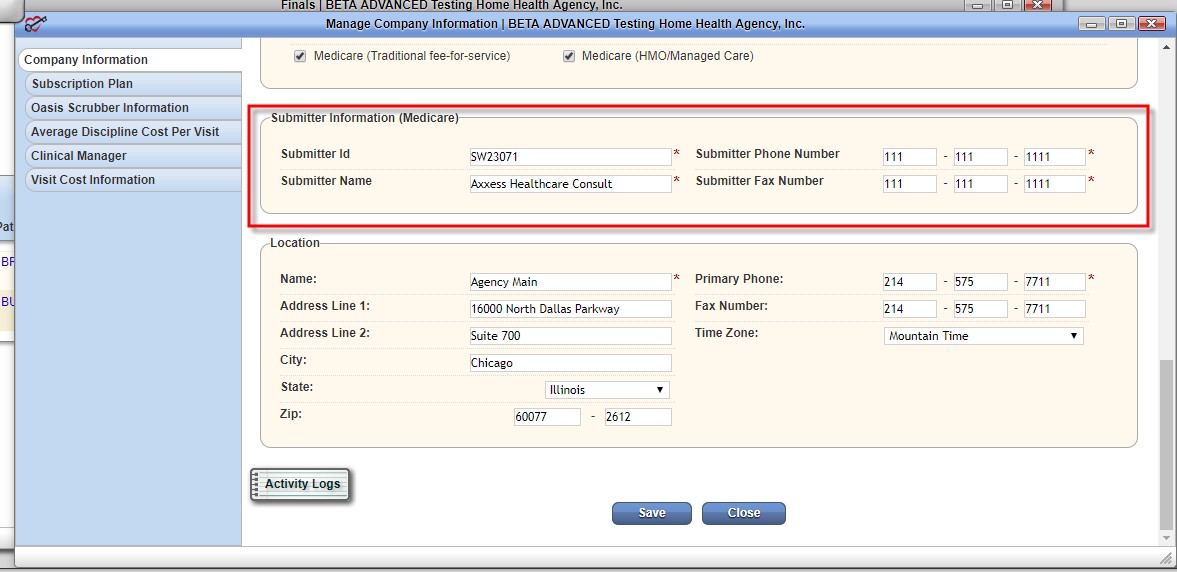 Once the Submitted ID is successfully saved tyou will be able to successfully download their claims for submission.