POC Summary: Deleted Orders
---
When an order is added in error, the order will be deleted and removed from the Plan of Care Summary, and the deleted order will not carry over to the next episode.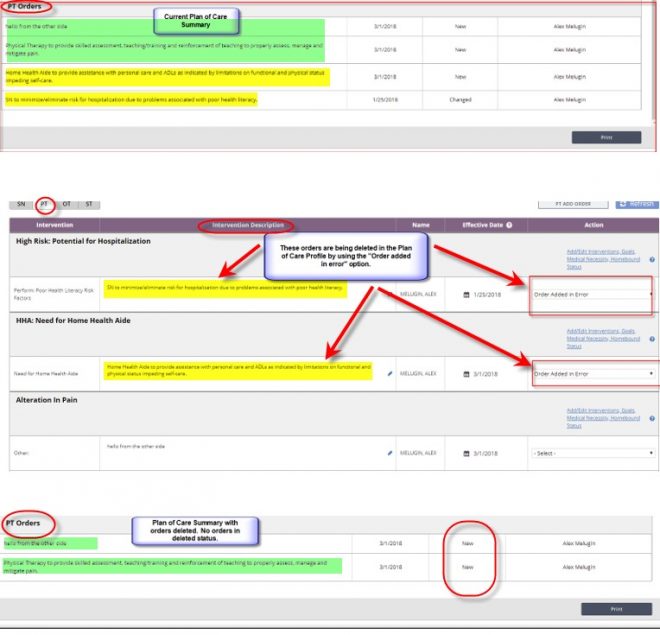 POC and POC Summary
---
Active Orders Carrying Over
All active or unresolved orders now carry over from one episode to the next. They remain in the Plan of Care Profile and will be shown in the Plan of Care Summary until they are resolved.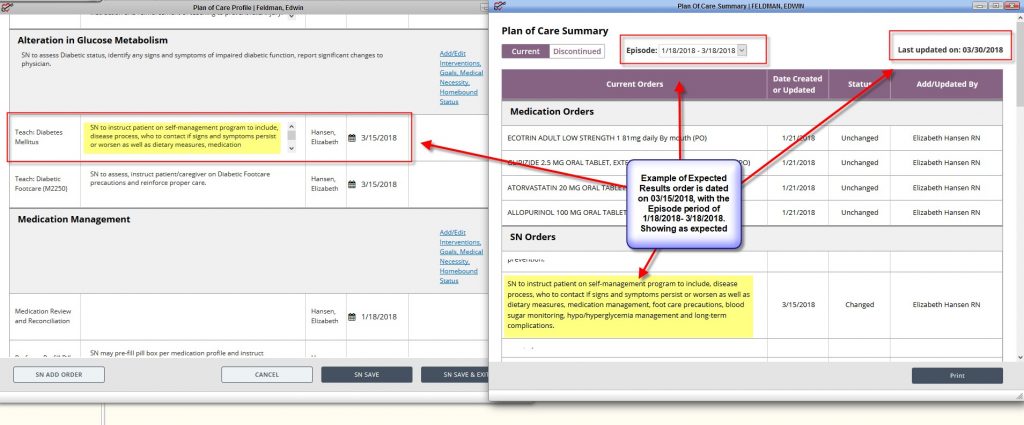 SN Note: Review Medication Profile
---
A new Review Medication Profile box appears in the Health Management section of the Skilled Nurse visit note. When the user clicks the box to view the Medication Profile, it turns green and a checked indicator appears. The medication reviewed indicator will also appear on the Skilled Nurse note print PDF.
The OASIS Advanced Care Plan box (on the Prognosis tab) and Emergency Preparedness box (on the Risk Management tab) also turn green to indicate that they had been reviewed, and a checked indicator will appear on the OASIS print PDF.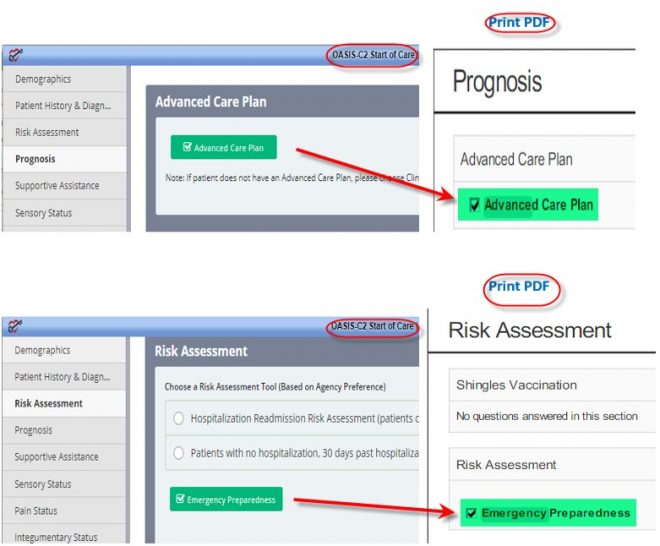 Updated on 5/14/2018