Editing your profile enables you to update your password, electronic signature and personal information in Axxess Home Health.
To edit your profile, hover over the Admin tab. Hover over My Account and select Edit Profile from the drop-down menu.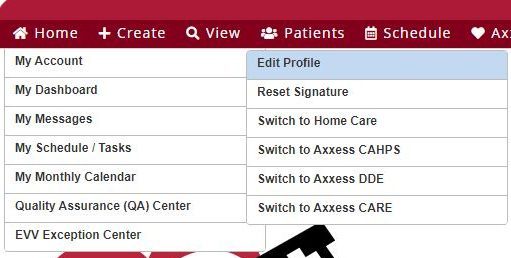 In the Edit Profile box that appears, you can update your personal information, change your password, and change your electronic signature.
Once changes have been made, click Save.