POC Print PDF
---
No Advance Directives
If no Advance Directives are included in the completed OASIS-C2, the Plan of Care print preview PDF text reads No Advance Directives Selected in the Advance Directives section.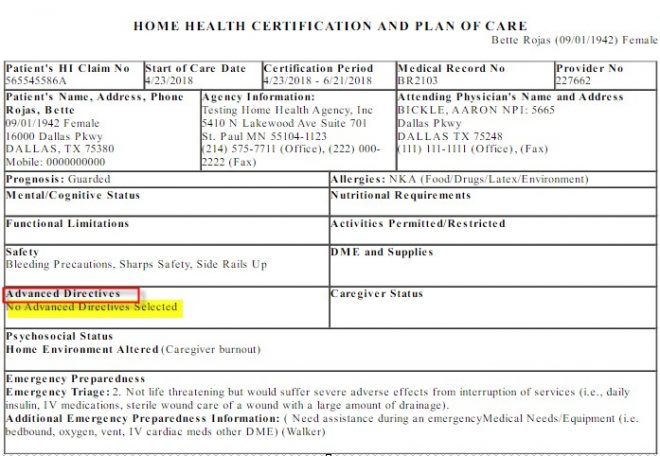 Non-OASIS POC
---
Episode Certification Period
The Non-OASIS Plan of Care generated from a Skilled Nurse Assessment (Recertification) shows the certification period for the next episode.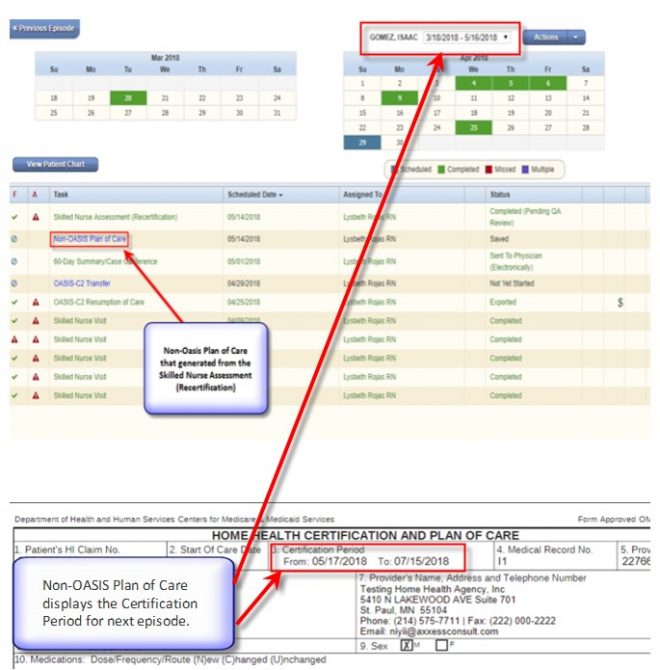 SN Note
---
Diagnosis Codes from Non-OASIS Start of Care
The primary and secondary diagnoses entered in the Non-OASIS Start of Care populate in the Skilled Nurse Visit Note.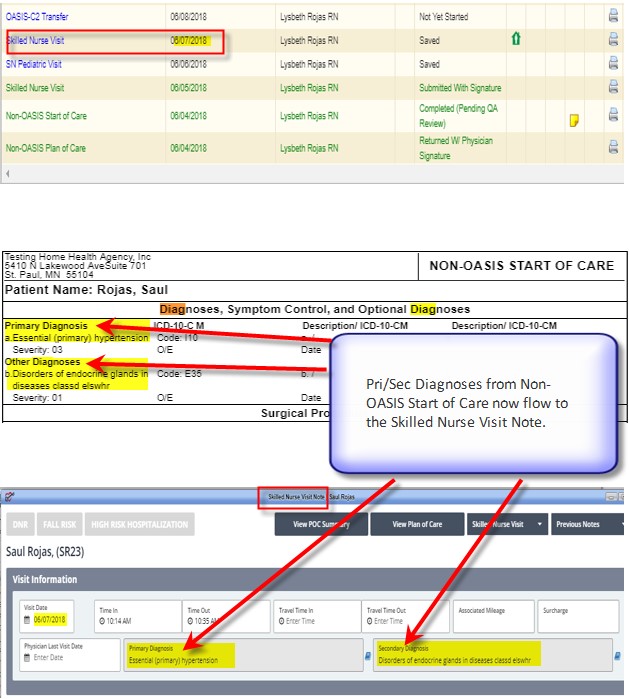 Updated on 6/10/2018