Billing and claims in Axxess Hospice have been enhanced to streamline billing operations, facilitate seamless claims processing and help agencies maintain optimal cash flow.
Occurrence Code 27 and Date
---
Occurrence Code (OC) 27 appears on hospice claims to demonstrate timely certification or recertification. Axxess Hospice now automatically populates OC 27 and its respective date to Initial Claims (TOB 811 and 812) and Continuing Claims (813) to streamline operations and optimize ease of use.
To view and process claims, navigate to the Billing tab and select Claims from the drop-down menu.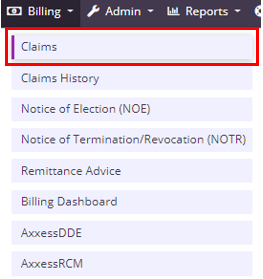 During the claim verification process, the code and date for OC 27 will automatically populate under Occurrence Codes in the Payers and Codes sections of the claim form.
Edit Manually Created Remittances
---
Manually created remittances can now be edited from the Remittance Advice screen. To view and edit remittances that were manually created, navigate to the Billing tab and select Remittance Advice from the drop-down menu.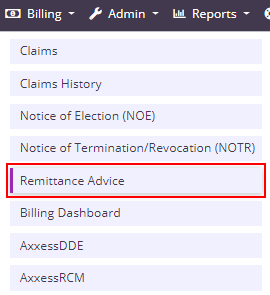 Select Edit in the Actions column and update the remittance fields as needed.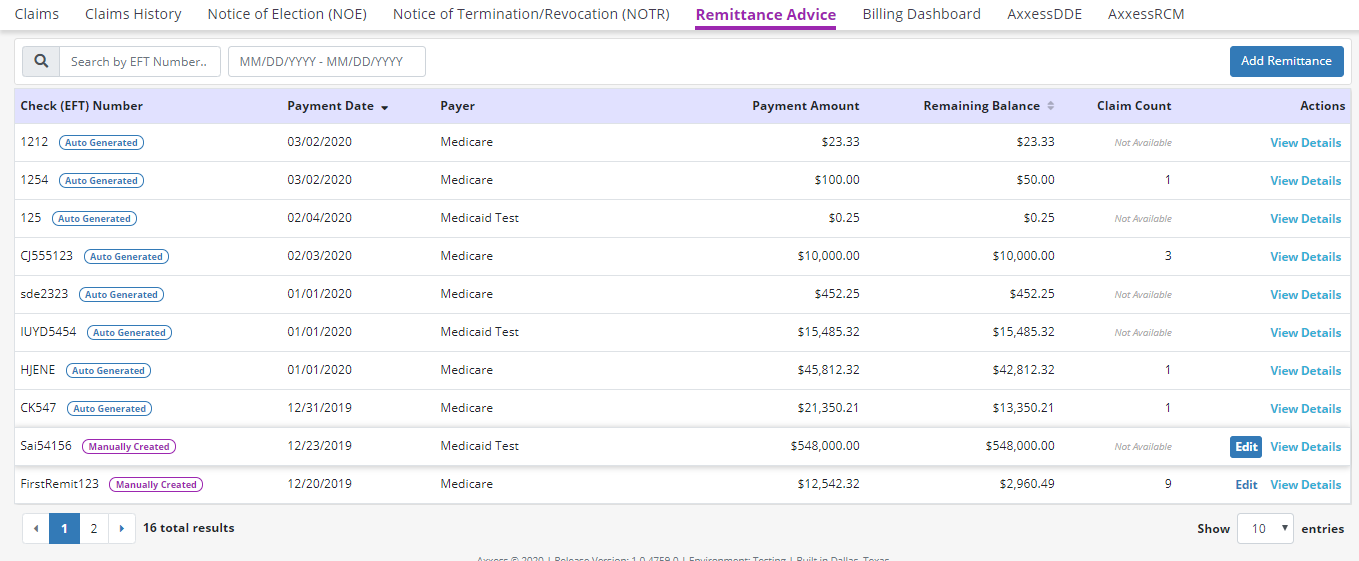 If any payments have been posted on the remittance, the Payer field cannot be edited.

Update Payment Adjustments
---
Users can now add, delete and edit payment adjustments on individual service lines in remittances. To add, edit or delete payment adjustments on a service line, navigate to the Billing tab and select Remittance Advice from the drop-down menu.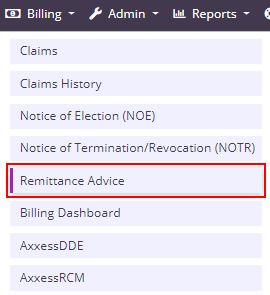 Select View Details under Actions to view details for a manually created claim that has associated claims.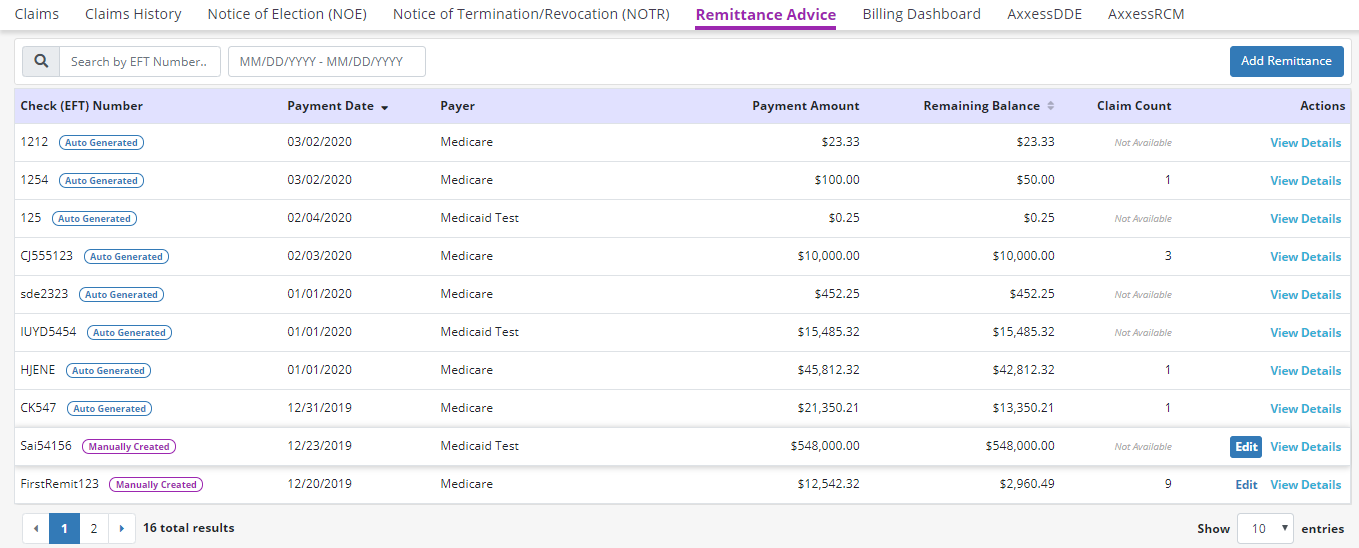 On the Remittance Details screen, select Edit under Actions to update a claim's payment adjustments.

Under Service Line Payments, click the plus sign icon to add an adjustment or the trash can icon to delete an adjustment. To update the adjustment codes or amount, edit the fields under Adjustments or Amount Paid and click Save.

Updated on 4/23/2020