When entering non-patient activities in Axxess Hospice, users can now select Marketing/Liaison to document and track activities related to marketing and patient liaison.
Add Marketing/Liaison Activity
---
To document a non-patient activity in Axxess Hospice, navigate to the Employee Schedule screen under the Schedule tab. On the Non-Patient Activity tab, select Add Activity.
Schedule tab ➜ Employee Schedule ➜ Non-Patient Activity tab ➜ Add Activity
To add a marketing/liaison activity, select Marketing/Liaison from the Activity menu. Complete the remaining fields and click Save Activity to add the activity to the employee's schedule.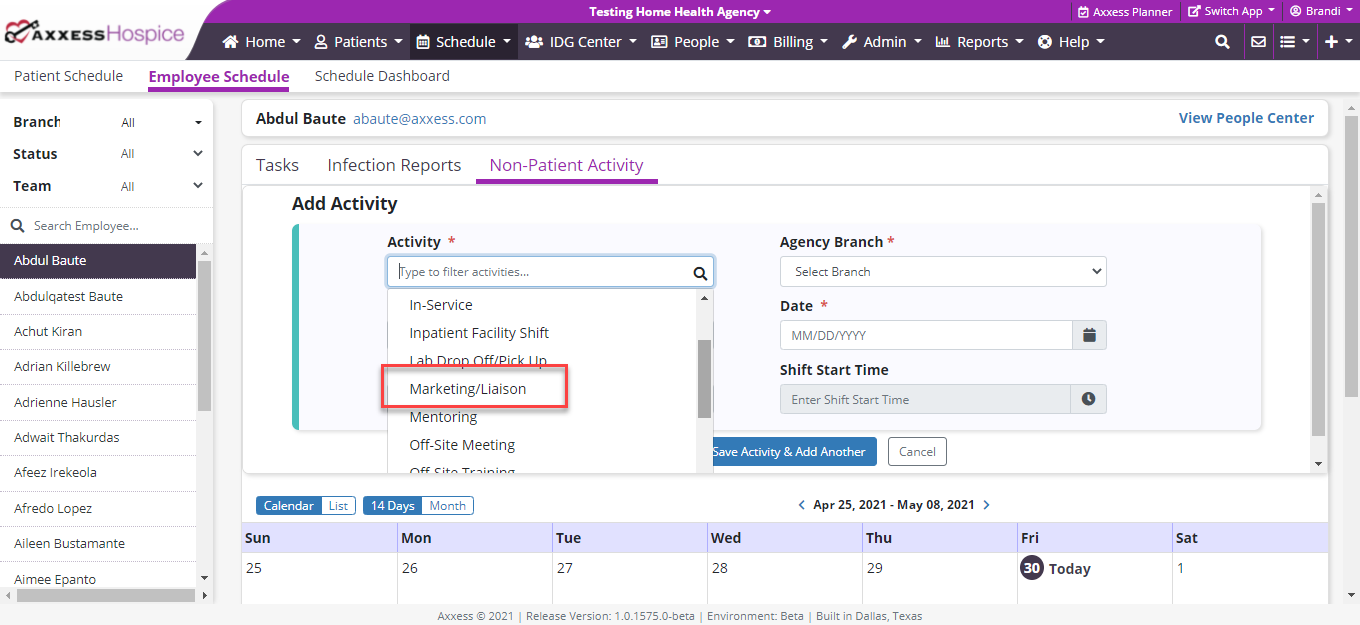 Updated on 05/06/2021