Axxess Hospice now enables users to print unsigned PDF copies of hospice election statements. The effective date of election will display on each printed election statement.
To print unsigned copies of hospice election statements, users must have permission to view, add, edit and delete consents in Axxess Hospice.
Consent Permissions
---
To give a user permission to manage consents in Axxess Hospice, edit the user's profile and navigate to the Permissions tab. In the Administration section, select View, Add, Edit and Delete next to Consents. Click Save to finish granting the permissions to the user.
People tab ➜ People Center ➜ Edit ➜ Permissions tab ➜ Administration section ➜ Consents ➜ View/Add/Edit/Delete ➜ Save

Add Consents in Company Setup
---
To add consents, navigate to Company Setup under the Admin tab. On the Operations tab, navigate to the Consents section. To customize a built-in consent template, select Add Consent and click Select Consent Template.
Admin tab ➜ Company Setup ➜ Operations tab ➜ Consents ➜ Add Consent ➜ Select Consent Template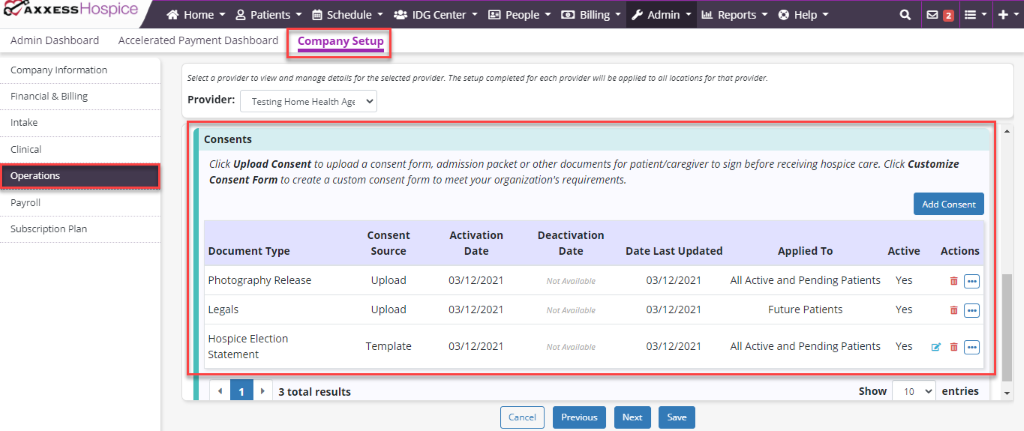 In the Customize Consent window, select a built-in consent template from the Consent Template drop-down menu and choose the document type from the Document Type menu.
The document type will be used as a display name to identify the uploaded document in your organization's consent list and in the patient's chart.
Select whether the consent will apply to all active and pending patients or only to future patients, and click Customize to review and edit the consent template.

Hospice Election Statement
---
In the hospice election statement, users are only required to edit the Acknowledgement section.
To enter the name of the hospice organization providing care, replace the asterisks in the Acknowledgement section with the name of the organization. Failure to provide the hospice organization's name may result in claim denial.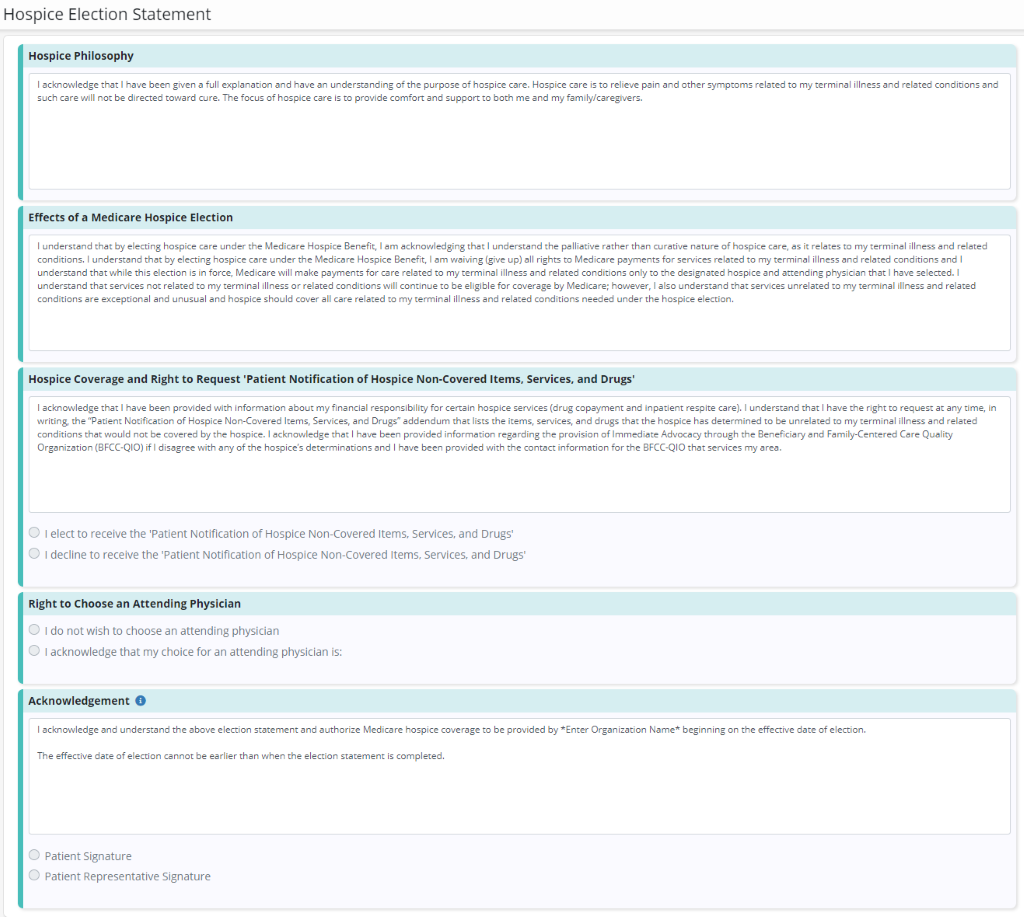 After reviewing and editing the hospice election statement template, click Save & Activate to confirm your selection. The consent will then be added to the consents table in Active status.
When navigating to the patient's consent page, users can download a PDF of the hospice election statement with Enter Effective Date of Election if the election was not signed.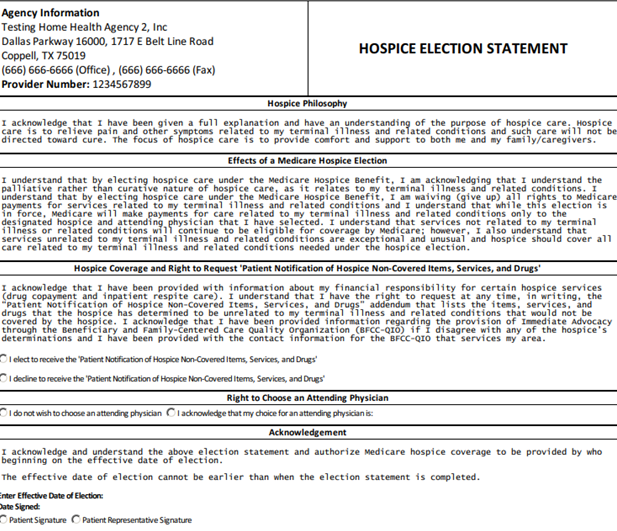 Updated on 06/30/2021