POC Profile
---
Each problem statement in the Plan of Care lists all associated interventions and goals in one location for easy documentation and review. To expand a section, click the plus sign symbol to the left of the section header. To collapse a section for easier navigation, click the minus sign symbol.
Under each problem statement, interventions are labeled with a purple tag and goals are identified with a green tag.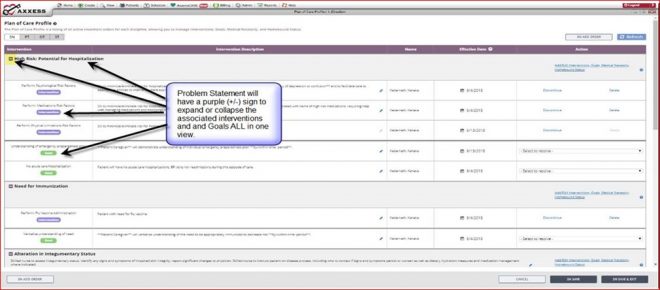 Using the buttons in the Actions column, users can delete or discontinue interventions and resolve goals.

Skilled Nurse Visit Note
---
The Skilled Nurse Visit Note has been condensed for easier documentation. Smaller lines have been introduced in each section, creating a cleaner look and reduced space both horizontally and vertically. The buttons are distinct to enable faster documentation with reduced scrolling and easier navigation for busy clinicians.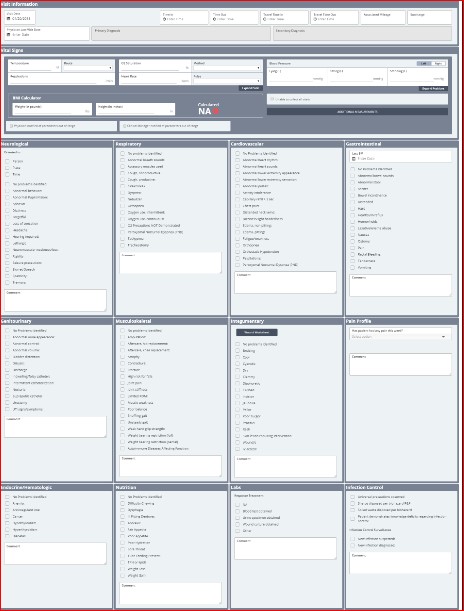 The Skilled Nurse Visit Note print document (PDF) has been updated to improve the print layout. Reduced spacing in each section and the narrowing of each tab improves the print functionality, enabling faster printing and fewer printed pages to better manage agency needs.