Axxess Home Health now prevents users from deleting remitted claims. By removing the ability to delete remittances, this update helps organizations streamline financial reporting by ensuring accurate posting.
To view claim payment information, navigate to a patient's claim through the Claims History button in the Billing Center. In the Quick Reports menu, select View Payments.
Billing tab ➜ Billing Center ➜ Claims History ➜ Quick Reports ➜ View Payments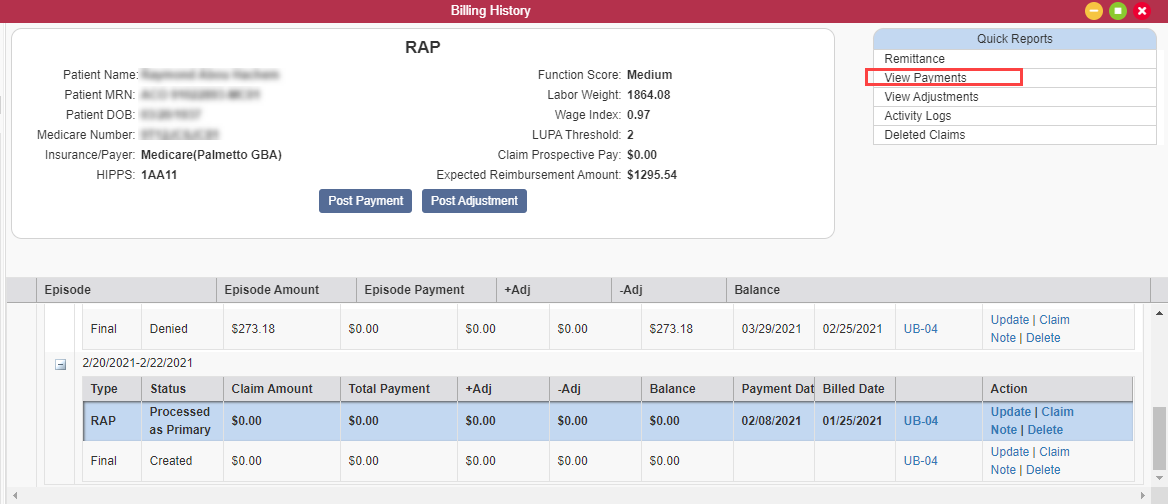 When this information is attached to a remittance, users will no longer have the ability to delete the remitted claim payment. Users can still update the claim to correct the date or add comments. To update the claim, click Update under Actions.

Updated on 04/14/2021