Effective January 1, 2015 CMS is requiring Home Health Agencies to transition from state OASIS submission systems to the national OASIS Assessment Submission and Processing (ASAP) system. While the process for submitting OASIS assessments to CMS have changed, the process of generating the OASIS export files out of the Home Health solution has not. The steps to complete both are outlined below.
First make sure the OASIS assessment is completed and is in the Export Ready status. Then, go to the Create menu and select the OASIS Export option.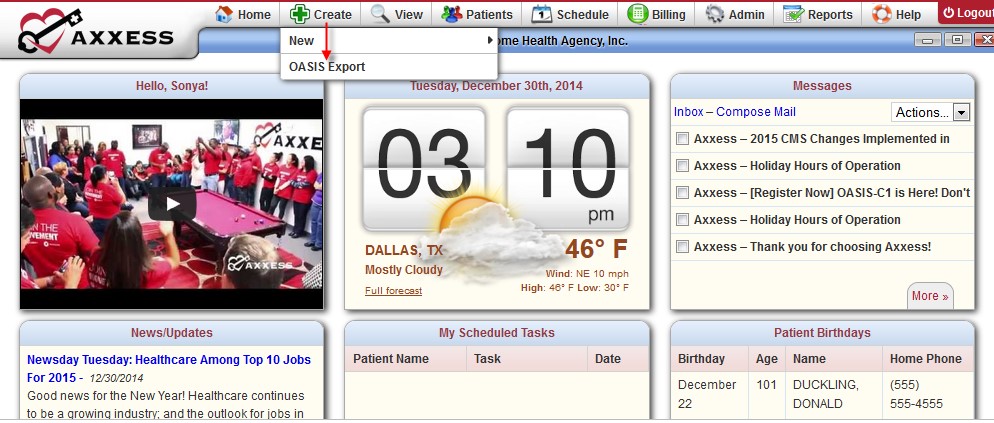 Select Payment Source/s, Date Range then click on the Generate button to retrieve a list of OASIS assessments for the parameters selected.

QTSO
Select (check) the patient OASIS records you wish to submit and click Generate OASIS file button.

This action will now generate a zipped XML file instead of a text file format used for state submission. Select to Save the file.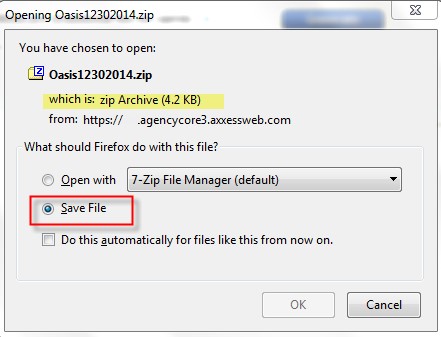 The file will automatically save to the Downloads file folder on your computer.

If you have created a specific folder for your OASIS submissions you may simply drag and drop the zip folder into the designated folder.

While it is not necessary to open the file prior to submission if, for some reason, you wish to open the zipped XML file you will need a zip file version software such as win-zip or 7-zip. These may be downloaded at their corresponding websites. If opened, the file will need to be "rezipped" prior to uploading to CMS.
When opened the XML OASIS file follows this format: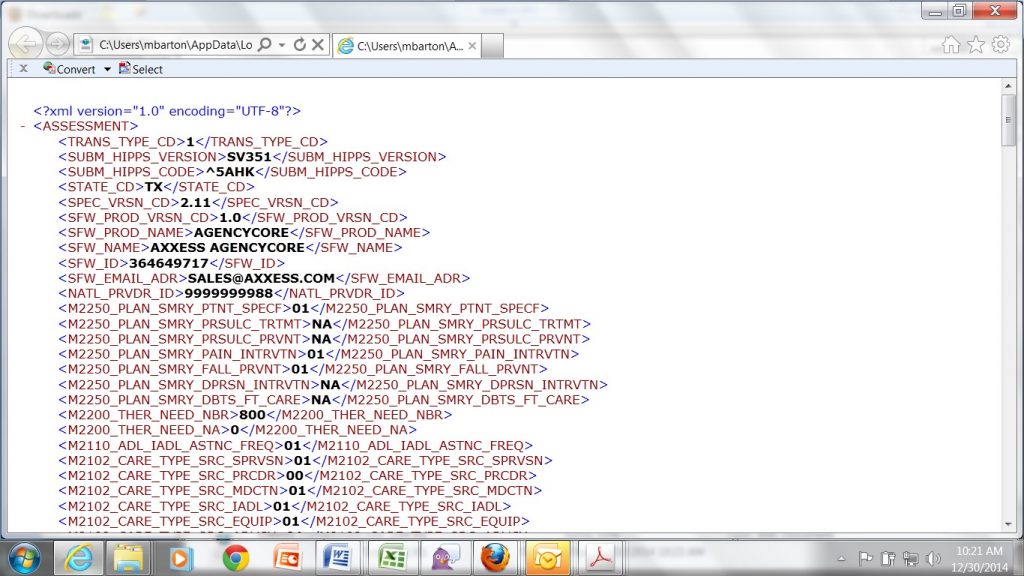 For the complete steps on downloading an OASIS file and uploading to the state please see Complete OASIS Submission Process