The Axxess Home Health mobile application now enables users to audit, sign, complete and submit OASIS assessments at the point of care from a mobile device.
Auditing an OASIS assessment ensures that all OASIS questions have been answered and enables users to correct any errors that are identified. To run an OASIS audit, complete the OASIS documentation and click Save & Exit or Check for Errors.
When the audit is complete, a list of errors and warnings will appear for correction.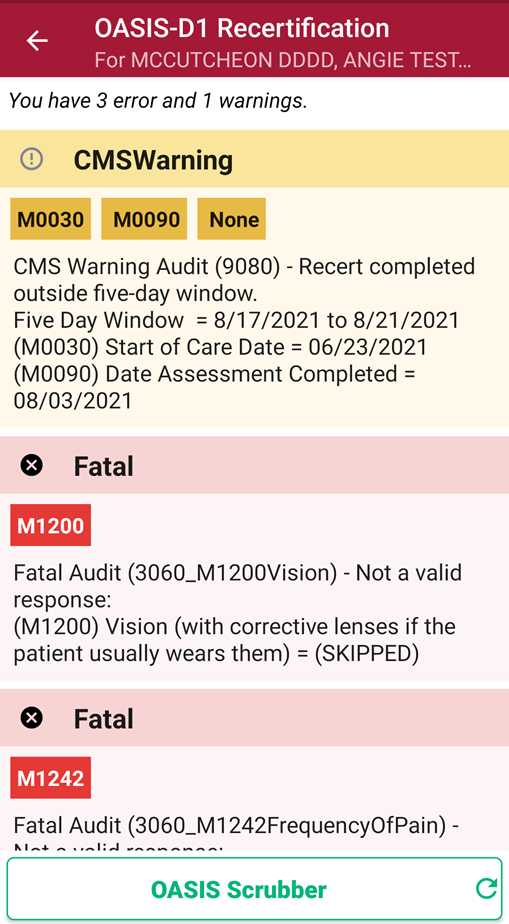 Select an error or warning from the list to view the OASIS question.
A description of the error will appear at the top of the screen, followed by the OASIS question and response items. Select a response to resolve the error and click the arrow icon in the bottom-right corner to advance to the next error.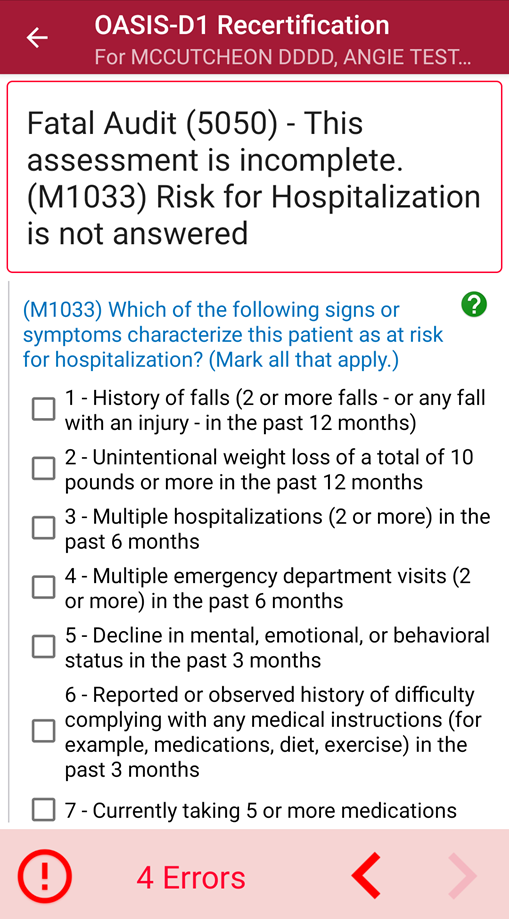 Once all errors have been corrected, the HHRG and case-mix calculations will appear. The expected payment amount will also appear for users with the appropriate permissions.
The signature page will be available once the users clicks Save & Sign. The page will include all options available on the web signature page.
Click Save & Exit once all steps have been completed.
OASIS assessments cannot be submitted until an audit is completed.
Updated on 08/19/2021