The Expiring Licenses report in Axxess Home Health now enables users to select multiple options from the branch, employee status and license type filters. This enhancement helps users ensure that all employee licenses are tracked and monitored appropriately for compliance.
Generate the Expiring Licenses Report
---
To access the Expiring Licenses report, navigate to the Report Center under the Reports tab. In the Employee Reports section, select Expiring Licenses.
Reports tab ➜ Report Center ➜ Employee Reports ➜ Expiring Licenses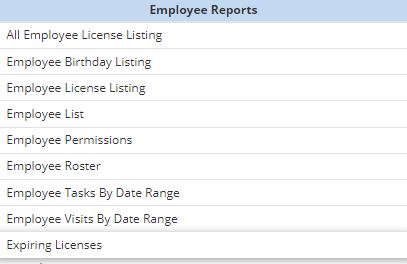 Users can now select multiple options from each filter in the report header. Select the desired parameters to filter the report and click Generate. You will be notified when the report has finished generating.

When the report has finished generating, navigate to Completed Reports under the Reports tab and click the report name.
Reports tab ➜ Completed Reports
Updated on 07/07/2021