The Axxess Home Health mobile app helps field staff save time and streamline mobile documentation with user-friendly notes and visit verification at the point of care.
If you are an iOS user, no further action is needed. If you are searching for the link to install Axxess Home Health from the Apple App Store, please use this link.
The rebranded Axxess Home Health mobile app is available now in the Google Play Store for optimal functionality with the newest features.
The previous Axxess AgencyCore Google Play Store app will no longer be supported, so Android-using clients should switch to the new Axxess Home Health app.
The rebranded app will look and function as expected and your data will be saved. Users may log in using their current user credentials.
If you are an Android user, please follow the steps outlined below to uninstall Axxess AgencyCore and download Axxess Home Health:
Locate the red Axxess heart-and-key app icon

on your Android device and tap the icon to open the app.
If the app is already open, click Save Note to save any open documentation.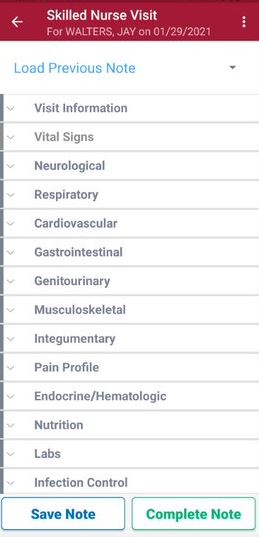 Hit the back arrow in the top left until you see the menu icon. Select Log Out from the menu.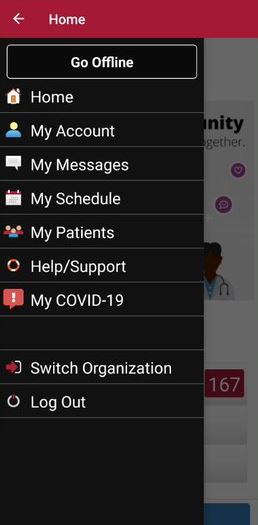 When prompted to confirm that you wish to log out of the app, select Yes.
After exiting the app, tap and hold the app icon again, then select the Uninstall option.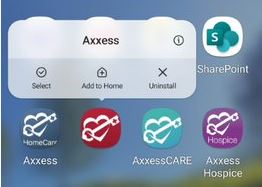 You are now ready to download the rebranded app by clicking this link or scanning this QR code:

You can also search for the rebranded app through the Google Play Store app on your device. In the Google Play Store, search "Axxess Home Health" in the search box and select the red app icon.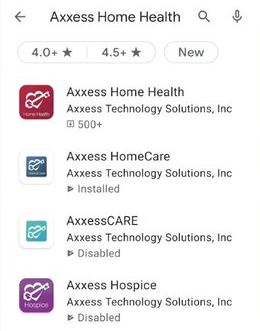 To install the rebranded app, click the Install button.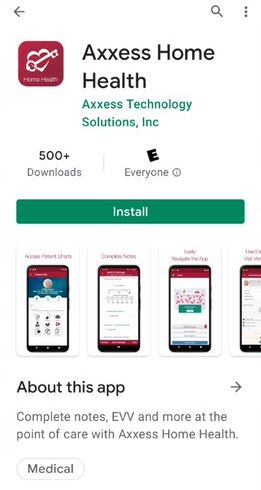 When installation is complete, you may choose to click the three dots in the top-right corner and select Enable auto update to ensure you always have the latest version of the mobile app.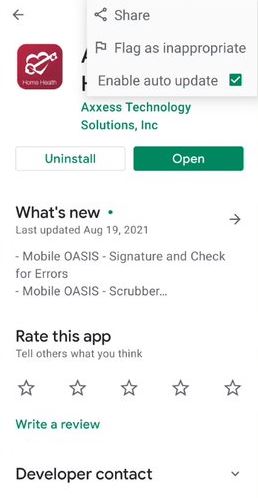 To open the app, tap the Open button.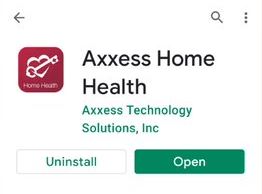 Navigate to the login screen and enter your Axxess Home Health user email and password.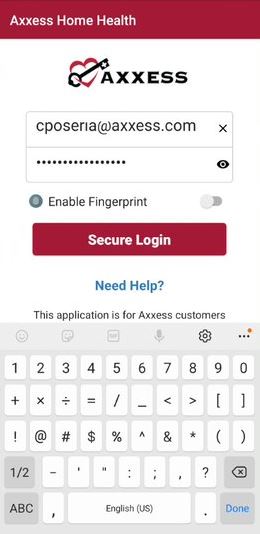 Select the name of the organization you would like to log into if options are presented based on your user profile.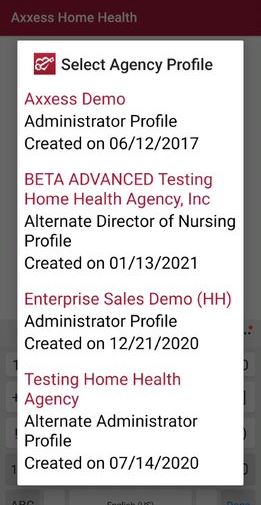 You may be asked to reset your security pin code. You can use the same pin used for the previous app or set a new one.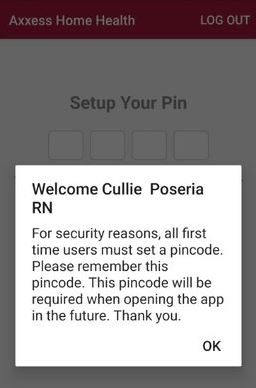 Once the code has been set and verified, you will be logged into the Home screen of the Axxess Home Health mobile app.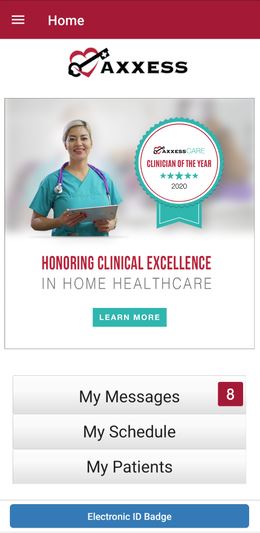 At this point you have successfully installed the rebranded Axxess Home Health mobile app from Google Play.