The Axxess Home Health mobile application now enables clinicians to use the OASIS scrubber when completing an OASIS assessment from a mobile device.
The OASIS scrubber can be used to audit OASIS assessments for clinical inconsistencies, coding inconsistencies, fatal audits and CMS warnings, so clinicians can correct any errors and maintain accurate OASIS documentation.
Once an OASIS is completed on the app, click Check for Errors to run an OASIS audit. Once the audit is completed, the OASIS Scrubber button will appear at the bottom of the assessment.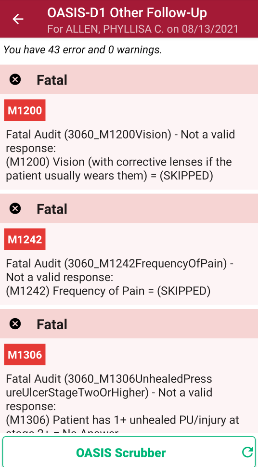 Click the OASIS Scrubber button to open and review a PDF of the findings.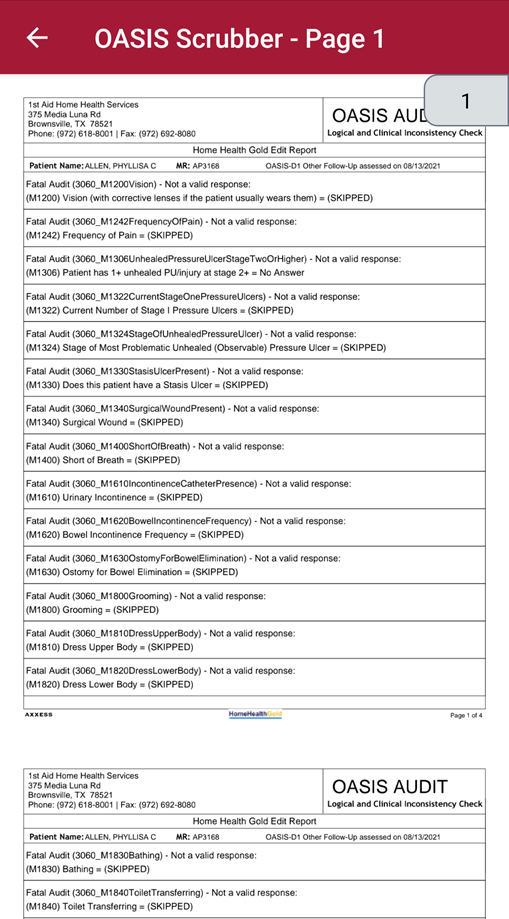 Updated on 08/19/2021