The Open OASIS Report in Axxess Home Health now includes a Payer filter that enables users to filter the report data by patients' primary payers. By enabling users to filter the Open OASIS Report by payer, this enhancement streamlines operations and optimizes ease of use for maximum efficiency.
Since open OASIS information is increasingly important with the new 2021 billing changes, this update helps organizations position themselves for lasting financial success.
Request Open OASIS Report
---
To generate the Open OASIS report, navigate to the Report Center under the Reports tab. In the Clinical Reports section, select Open OASIS.
Reports tab ➜ Report Center ➜ Clinical Reports section ➜ Open OASIS
Select the desired parameters using the filters at the top of the screen and click Request Report.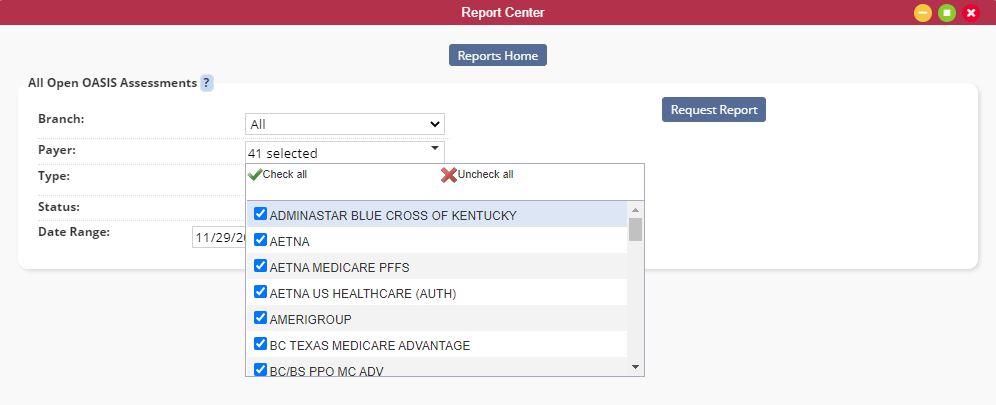 The system will alert you through the Message Center when the report is finished generating. To view the report, navigate to the Reports tab and select Completed Reports.
Reports tab ➜ Completed Reports
Click on the name of the report to open it. The report will open in an Excel spreadsheet.
Updated on 01/27/2021