Axxess Home Health now enables users to view and track no-pay RAPs on the Pending Claims screen. By closely monitoring no-pay RAPs, organizations can ensure timely RAP submission and minimize the risk of penalties due to returned claims.
The Pending Claims screen creates ease of use by gathering all claims with remaining balances to a centralized claim management window. To access the Pending Claims screen, navigate to the Billing tab and select Pending Claims.
Billing tab ➜ Pending Claims
Once an organization has submitted a no-pay RAP, the submission will be appear in Pending Claims for users to track acceptance.
When RAP is selected as the claim type on the on the Pending Claims screen, no-pay RAPs appear based on the filtered date range. Claims in Ready to Work status for all payer types can be viewed and addressed in one screen.
The Edit button integrates both claim posting and adjusting capabilities to easily update claim balances from a single screen. To post payments or adjustments, click the

icon under Edit.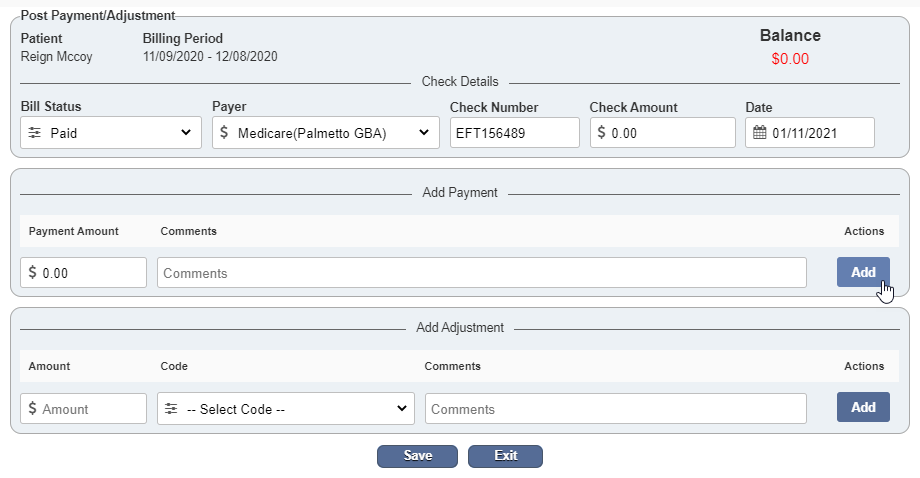 Updated on 01/13/2021