Axxess Home Health now enables users to document infectious disease orders in the Plan of Care. By maintaining appropriate documentation of medical necessity and homebound status, agencies can optimize patient outcomes and seamlessly comply with the Interim Final Rule for COVID-19.
The enhanced Plan of Care Profile accommodates treatment of infectious diseases, including COVID-19, HIV, MRSA, sepsis, hepatitis and flu. Patients that are at high risk for COVID-19 infection can be identified through the High Risk for Infection interventions which trigger risk stratification for subsequent visits and in the patient chart.
Access Infectious Disease Orders
---
In the OASIS Start of Care assessment, infectious disease orders appear on the Risk Assessment tab under the purple Orders for Discipline and Treatment section.
In the Plan of Care Profile, infectious disease orders appear under High Risk Potential for Infection and Need for Infectious Disease Management.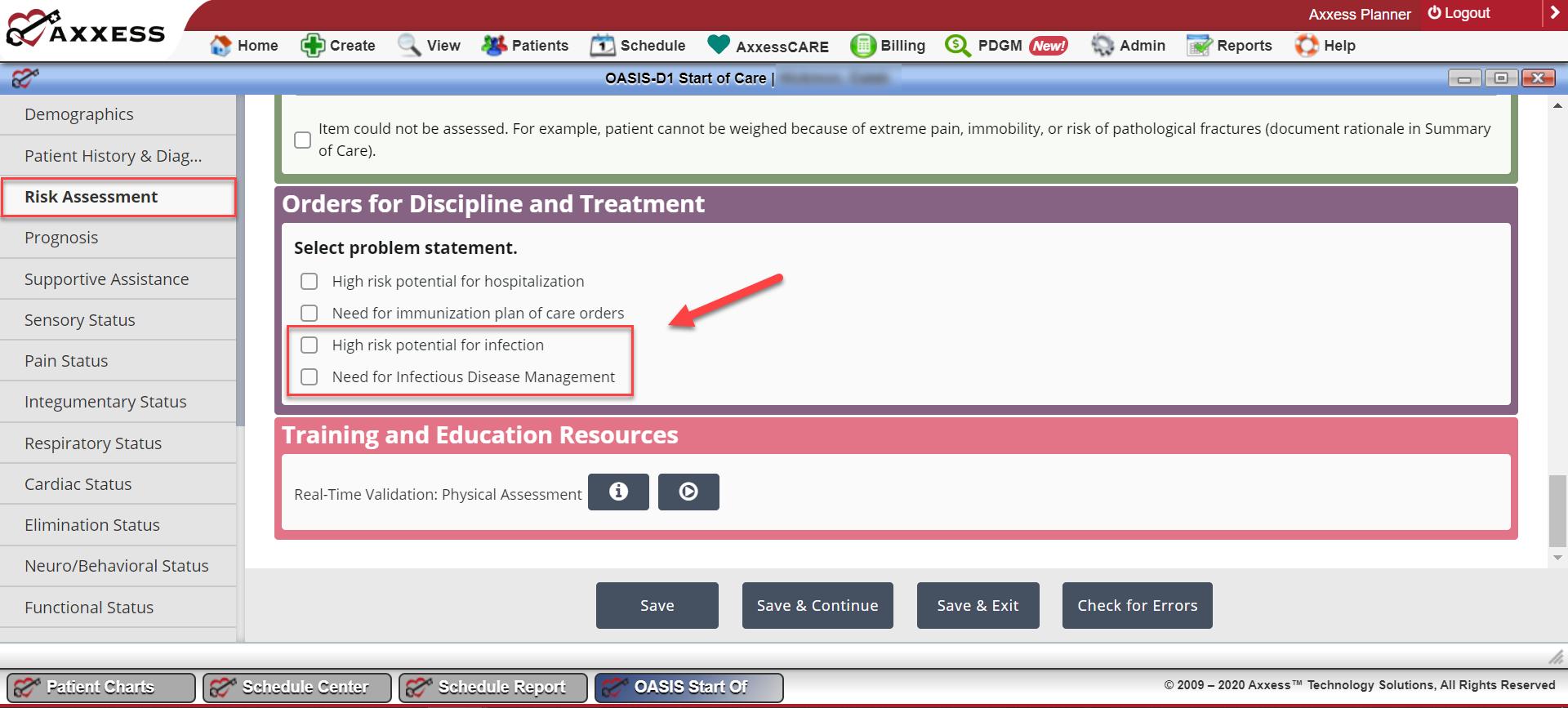 New PoC Profile Orders
---
Interventions and goals for COVID-19 Precautions now appear under the High Risk for Infection problem statement.
Need for Infectious Disease Management has been added as a new problem statement with new interventions, goals, medical necessity, and homebound narratives. This enhancement enables users to record the required homebound and medical necessity documentation for patients diagnosed with COVID-19, under investigation for/suspected of having COVID-19, or at high risk for contracting COVID-19.
These orders flow to the multidisciplinary Plan of Care and Plan of Care Summary.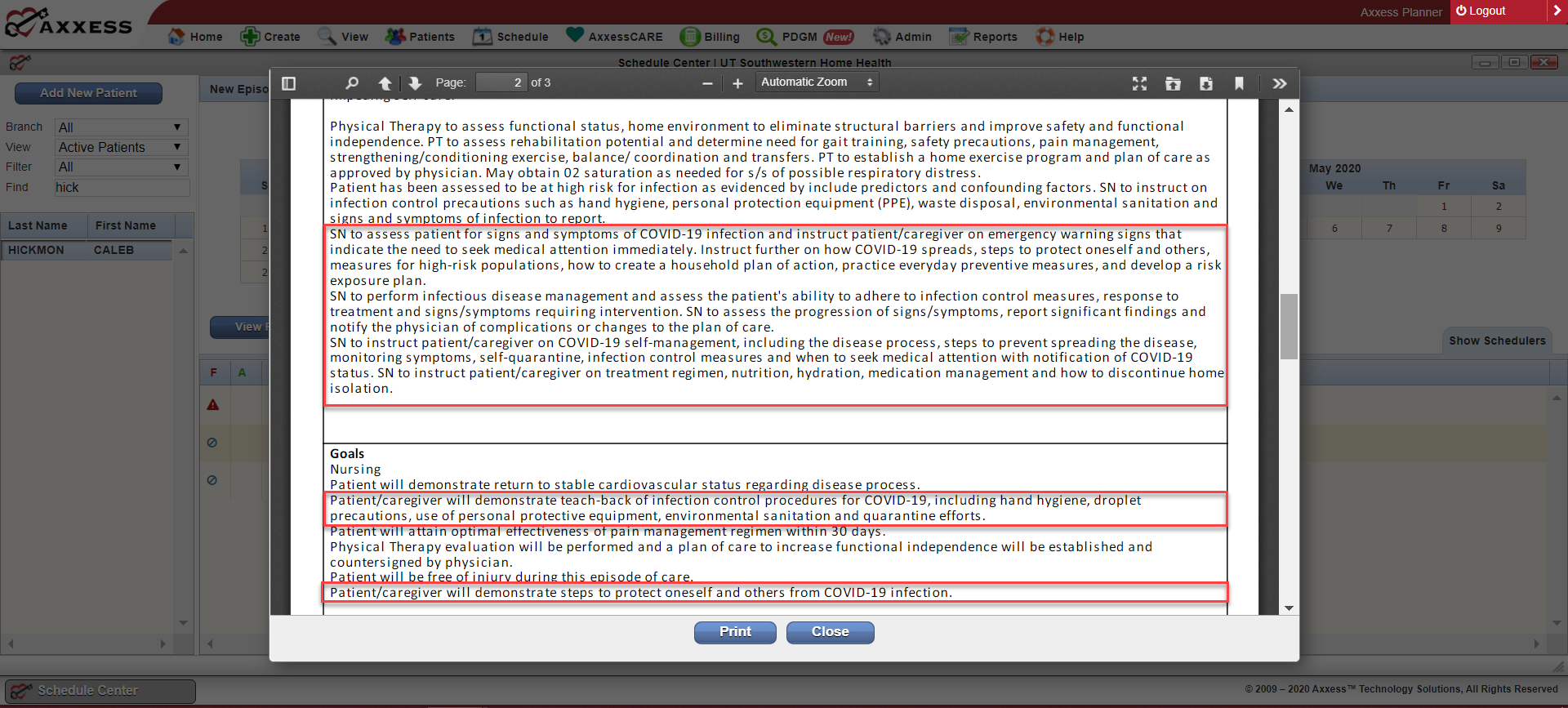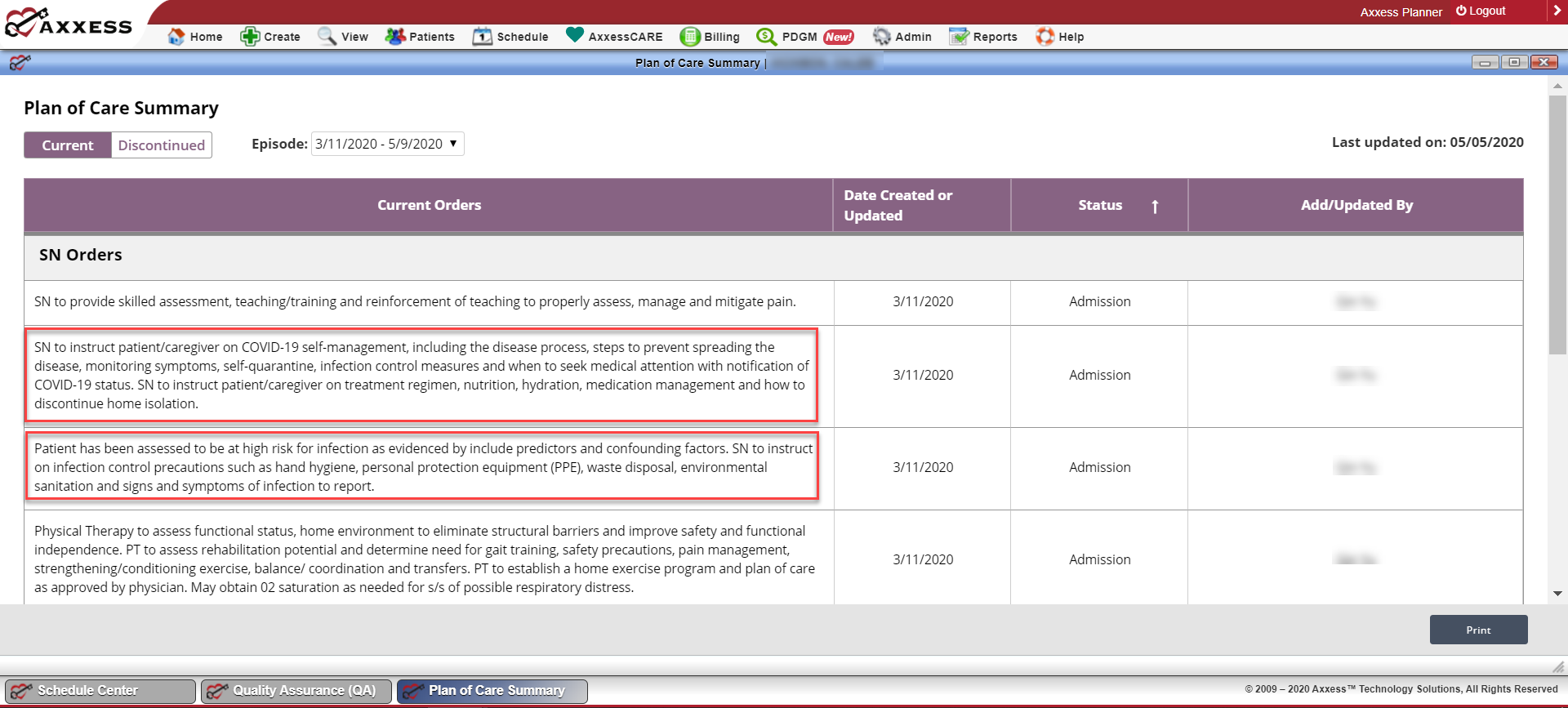 Mobile App Insurance Authorization
---
When an agency enables the insurance authorizations feature in Company Setup, clinicians using the mobile app will receive messages alerting them to contact the agency for assistance obtaining insurance authorization to start a patient visit.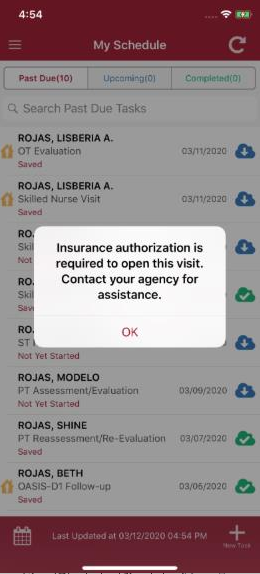 Updated on 5/05/2020