Axxess Home Health users can now send mail orders from the Orders to be Sent screen and track them on the Orders Pending MD Signature screen. By providing users the option to manage orders in Axxess Home Health, users no longer have to log into two separate systems to track the receipt of signed orders.
To access the new option, select Allow management of mail orders in Axxess in Company Setup.
Admin tab ➜ Company Setup ➜ Integrations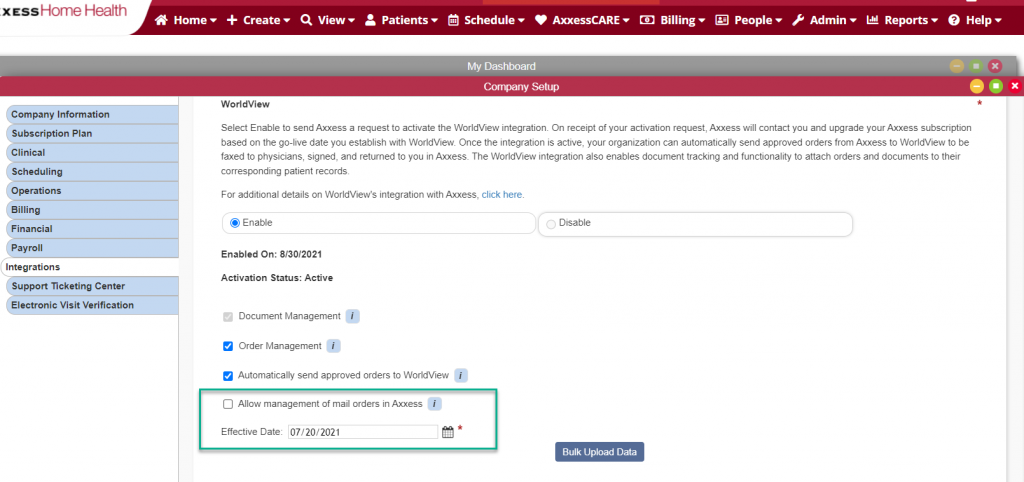 Axxess will continue to transmit mail orders to WorldView when this selection is made, however, WorldView will refrain from mailing the orders an additional time.
The purpose of this transaction is to ensure WorldView has all orders documented for a patient and physician.
Updated on 05/18/2022