Axxess Home Health now enables users to include timely filing exception requests, or KX modifiers, when verifying final claims.
Timely filing exception requests were implemented with the CMS 2020 Final Rule in conjunction with no-pay RAPs. When an organization believes that there is a valid reason for untimely submission of a no-pay RAP, the organization can include the KX modifier with remarks to justify the untimely submission.
By enabling users to add KX modifiers during final claim verification, this functionality facilitates seamless claim submission with appropriate documentation for efficient and compliant processing.
To verify a final claim, navigate to the Billing Center under the Billing tab and open the appropriate claim. In the Billing Center, users can select Final in the claim type filter at the top of the screen to view only final claims.
When verifying a final claim, select the box next to Check here to request an exception to the delayed RAP submission penalty on step one of the verification process. Selecting this box will add a KX modifier to the claim. Once the box is selected, enter the reason for untimely filing in the Remarks section.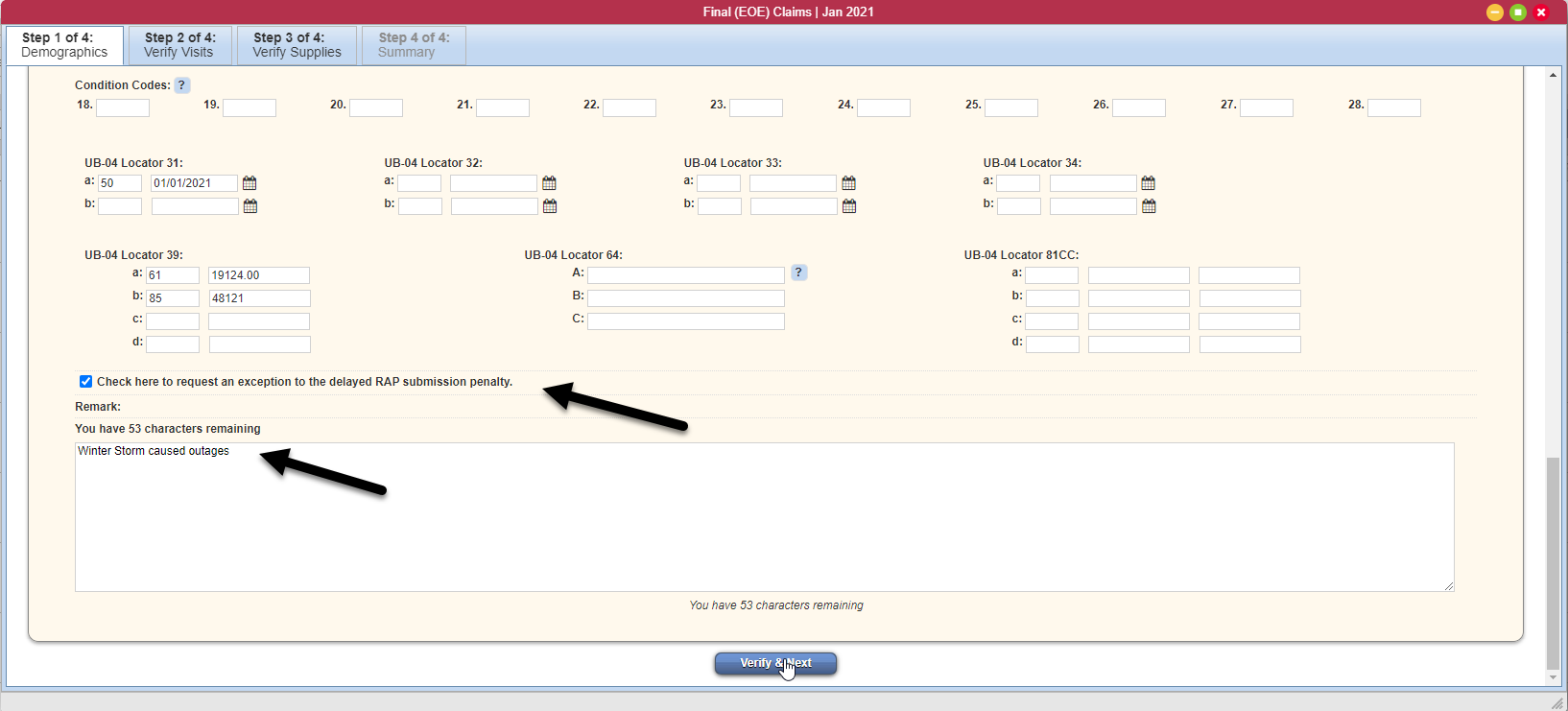 Once the verification process is complete, users can view the downloadable UB-04 to confirm that the exception request is included in the claim submission.


Updated on 01/20/2021