The Axxess Home Health mobile application now includes a Documents icon on the patient profile screen that enables users to upload documents at the point of care from a mobile device.
This functionality facilitates seamless document management and tracking to improve patient outcomes and stay compliant.
To access the Documents icon, navigate to the three-line menu and select My Patients or My Schedule. Select a visit from the schedule, select Patient Chart and click the Documents icon.

➜ My Patients/My Schedule ➜ select a visit ➜ Patient Chart ➜ Documents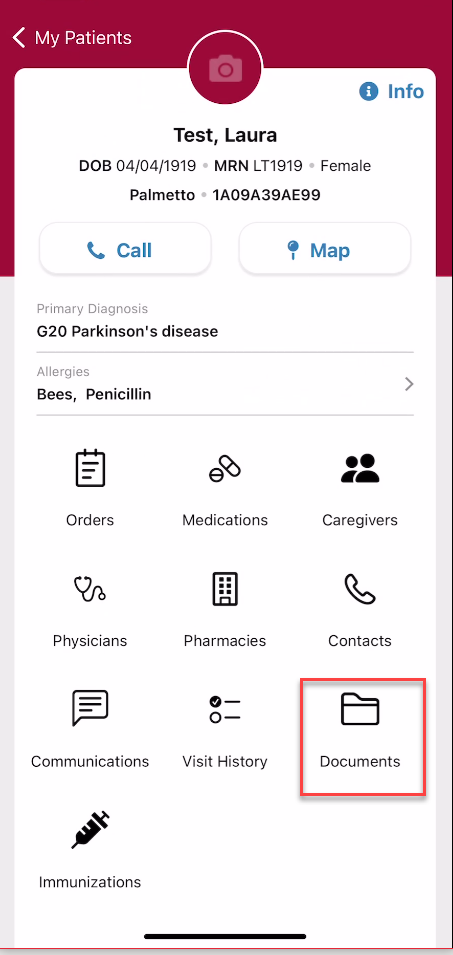 To view an uploaded document, click the title of the document.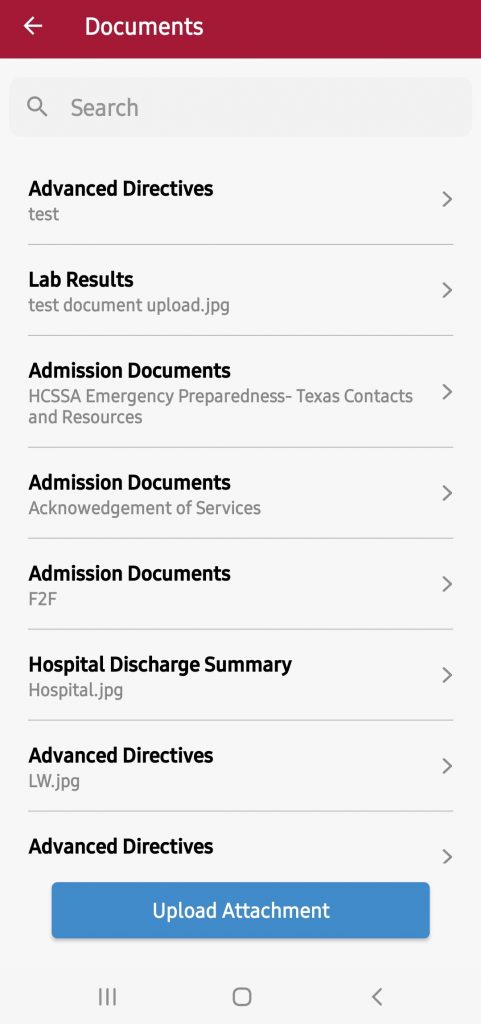 To upload a document, click Upload Attachment.
Once uploaded, select the type of document from the drop-down menu, enter the name of the document and upload the file.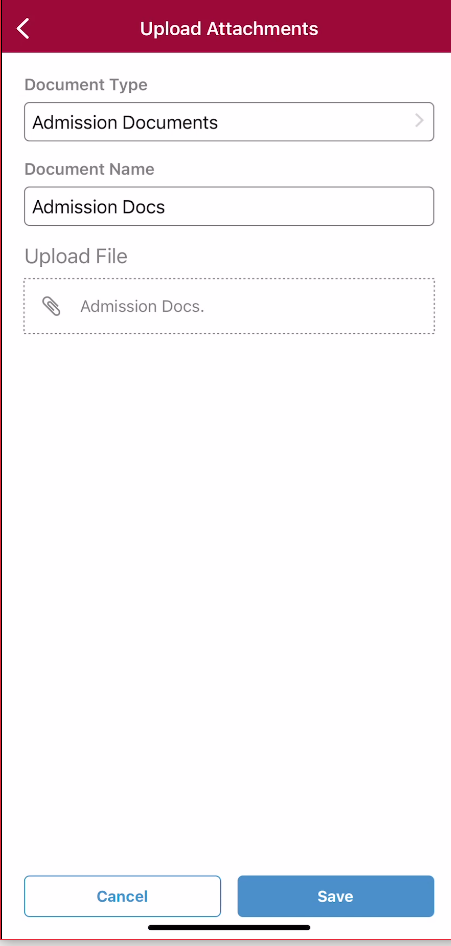 Select Cancel if the document was uploaded in error. Select Save to save the document to the list view of uploaded documents.
Updated on 11/02/2022