Axxess Home Health now enables users to add new pharmacies from a mobile device. To add a pharmacy, navigate to the Pharmacy section in the patient's profile.
The search bar at the top of the screen enables users to search existing pharmacies. To add a new pharmacy, click New Pharmacy.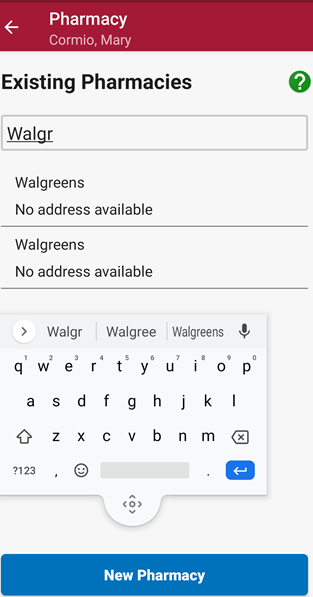 After selecting New Pharmacy, enter the following details:
Pharmacy Name:

Address Line 1:

Address Line 2:

City:

State:

ZIP:

Primary Phone Number:

Contact First Name:

Contact Last Name:

Email:

Fax Number: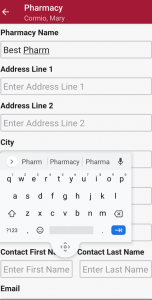 Click Save to save the pharmacy details. After the page has been saved, the pharmacy will be added to the organization list and the list of pharmacies for the patient. In the pop-up window, click Primary or Additional.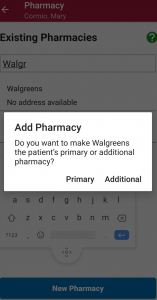 Users can call a pharmacy directly from the patient's profile by clicking on the phone icon. To delete a pharmacy from the list, select the trash can icon.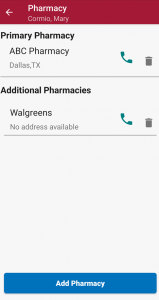 Updated on 06/03/2021