Axxess Home Care now enables users to document payment refunds for overpaid invoices.
To document payment refunds for an overpaid invoice, navigate to the Billing tab, hover over Invoice and select Invoice History.
Billing tab ➜ Invoice ➜ Invoice History
On the Invoice History screen, click on the overpaid invoice and select Credit Transfer/Refund.

In the Credit/Refund window, select Refund under Transfer Type.

In the Amount to Refund field, enter an amount up to the overpaid balance. Select Check or Credit to indicate how the amount was refunded, and enter a date under Refund Date. Enter any necessary information in the Comments box and click Complete & Close to finish documenting the refund.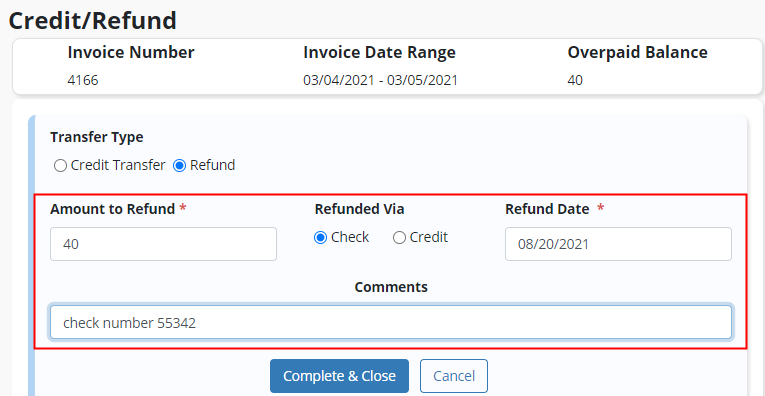 Once a refund is documented, the invoice status will update according to the remaining balance. If the full overpayment was refunded, the invoice will go into Paid status with a remaining balance of zero.
When View Payments/Adjustments is selected, the payments and adjustments posted to the selected invoice will be visible.

Refunds will appear as negative payments with yellow sticky notes. Users can hover over a yellow sticky note to view the refund method and any additional comments entered when documenting the refund.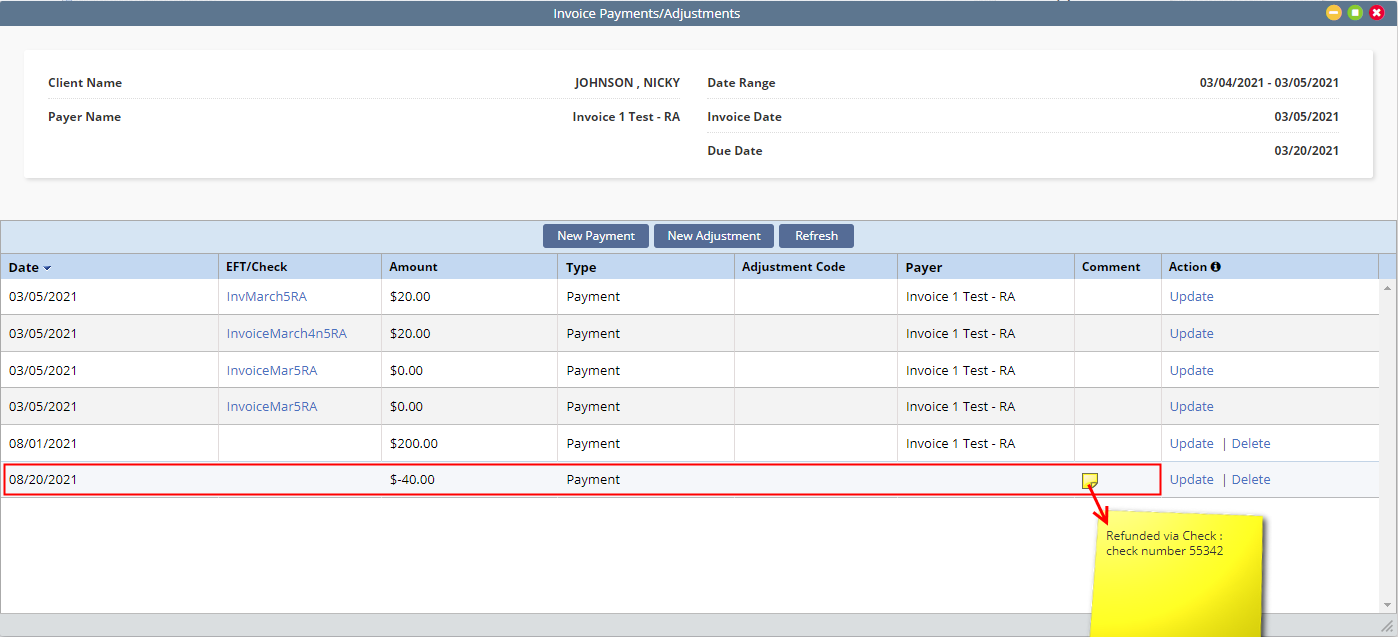 Updated on 08/25/2021