Axxess Home Care now enables users to unlink claims and invoices from remittances. This functionality enables users to easily correct remittances when claims and invoices are inadvertently linked.
To unlink claims and invoices from remittances, users must have permission to edit remittance advice in Axxess Home Care.
Unlink Claims/Invoices
---
To unlink claims/invoices from remittances, navigate to the Remittance Advice screen under the Billing tab. Select View Details next to a remittance to open the Remittance Details screen. Click Unlink Invoices to unlink claims/invoices from the remittance.
Billing tab ➜ Remittance Advice ➜ View Details ➜ Unlink Invoices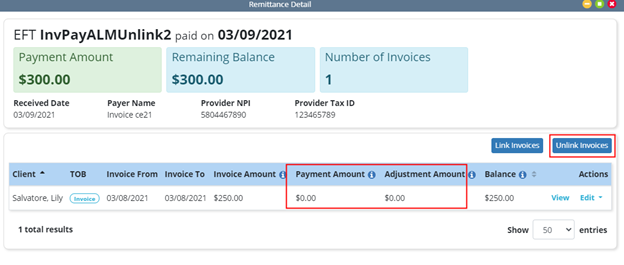 Check the boxes next to any claims/invoices without payments or adjustments posted. The Unlink Invoices button will update to display the total number of claims/invoices selected. Click the Unlink Invoices button again to unlink the selected claims and invoices.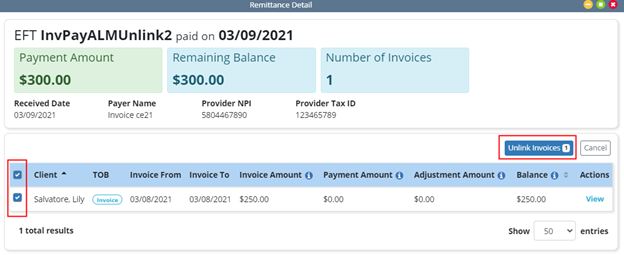 The selected claims and invoices will be removed from the remittance.

Updated on 03/10/2021