Axxess Home Care now provides an Employee Proximity screen that displays a map view of employees' locations so users can view each employee's proximity to a client or referral. This feature streamlines operations by helping users identify ideal candidates for client care.
To access the Employee Proximity screen, navigate to the Edit Client or Edit Referral screen and select View Employees next to Employee Proximity.
Clients tab ➜ Client Center ➜ Edit ➜ Demographics section ➜ Employee Proximity ➜ View Employees
Clients tab ➜ Referrals ➜ Edit ➜ Demographics section ➜ Employee Proximity ➜ View Employees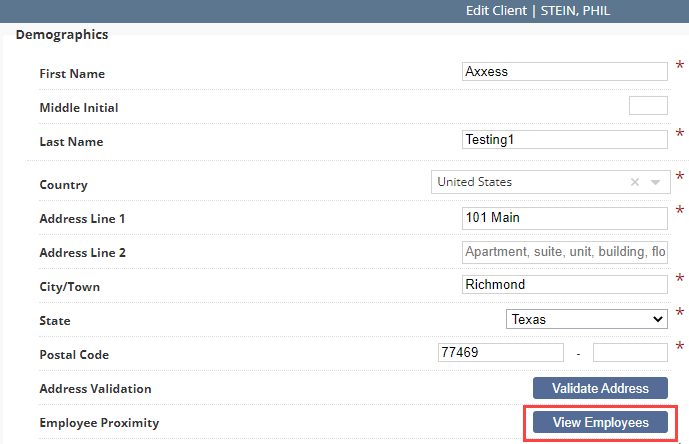 Once View Employees is selected, the Employee Proximity window will open. The default map view shows caregivers within a 25-mile radius of the client's address. To adjust the radius, zoom in or out on the map using the + and – icons.
To view employees near a specific address, type the address in the Search bar at the top of the screen. To filter employees by credentials or tags, use the Credentials and Tags filters. Once the desired filters have been set, click Apply to update the map.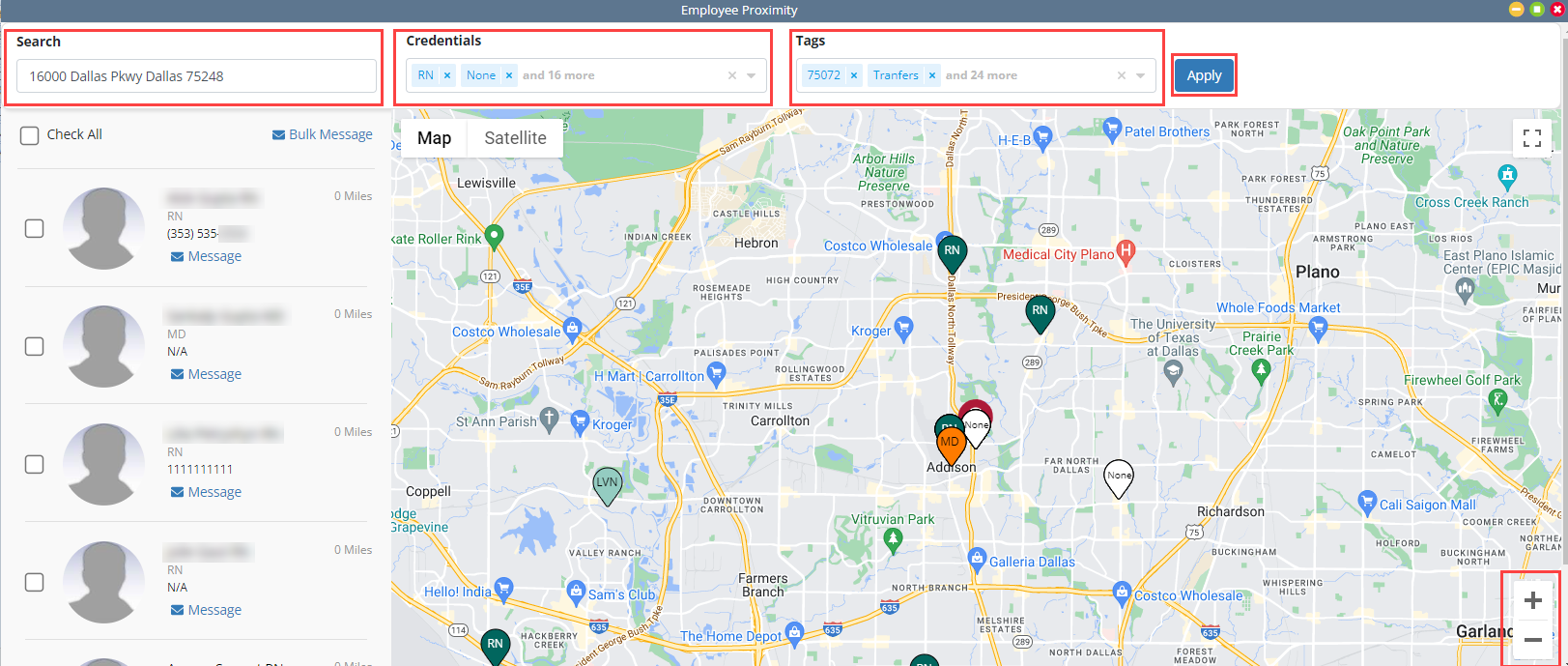 Select a pin on the map to view the employee's name, credentials and phone number. Select the X to close the pin.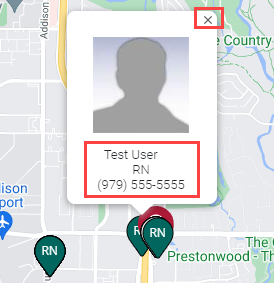 The panel on the left side of the screen lists employees from nearest to furthest from the client.
To send a message to an employee, click Message under the employee's phone number. To send a message to a group of employees, select the boxes to the left of each employee's photo and click Bulk Message. To send a message to all employees in the selected radius, click Check All to select all boxes before clicking Bulk Message.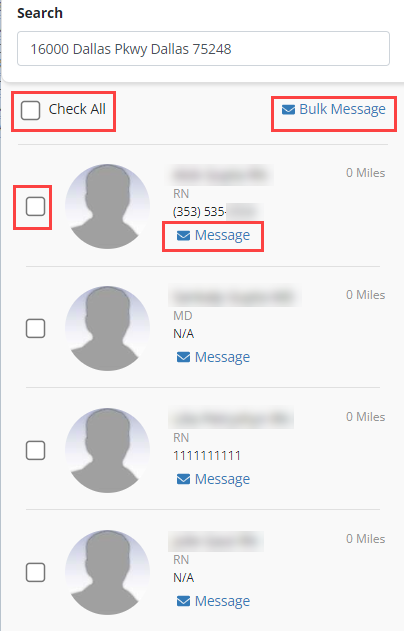 Updated on 05/03/2023