Axxess Home Care now enables users to enter organization-level invoice comments in Company Setup. Once invoice comments are entered in Company Setup, billers can select from the established comments when verifying invoices.
This feature enables billers to save time, communicate seamlessly with invoice payers and streamline processes when billing invoices.
To set organization-level invoice comments, users must have permission to access Company Setup in Axxess Home Care.
Add Invoice Comments
---
To add invoice comments, navigate to Company Setup under the Admin tab. On the Billing/Financial tab, scroll to the Invoice section and select Add New under Invoice Comments.
Admin tab ➜ Company Setup ➜ Billing/Financial tab ➜ Invoice section ➜ Invoice Comments ➜ Add New

In the Name field, enter a name for the comment. In the Comment box, enter the comment text. Click Save to save the comment.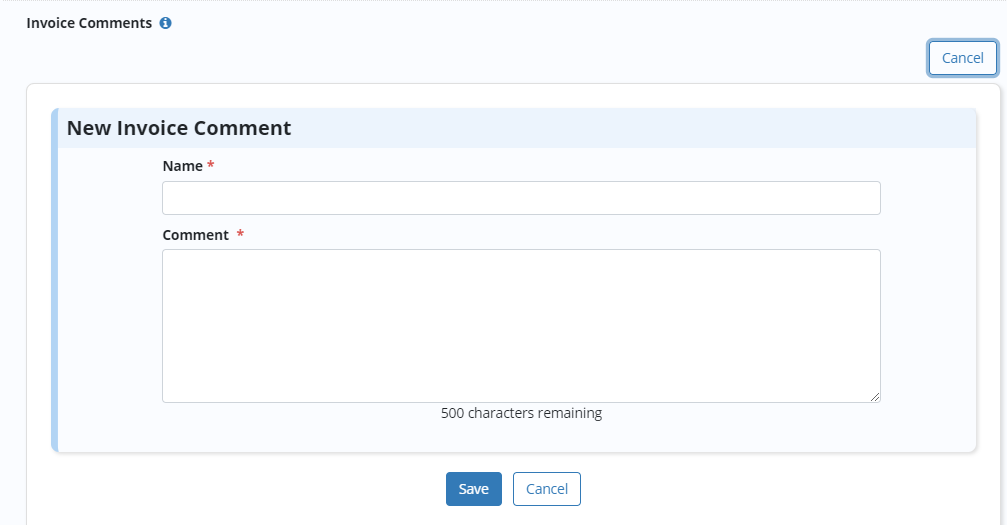 If more than one invoice comment is added, choose which comment will be the default comment to appear on invoices. Billers will have the ability to choose alternate comments through the invoice verification process.
To make a comment the default comment on invoices, click Make Default under Actions. To edit a comment, click the edit icon. To delete a comment, click the trash can icon.

Select an Invoice Comment When Verifying an Invoice
---
Users with permission to edit managed care will see a new Invoice Comment section when verifying invoices.
Billing tab ➜ Invoice ➜ Outstanding Invoices/Invoice History ➜ Verify/Edit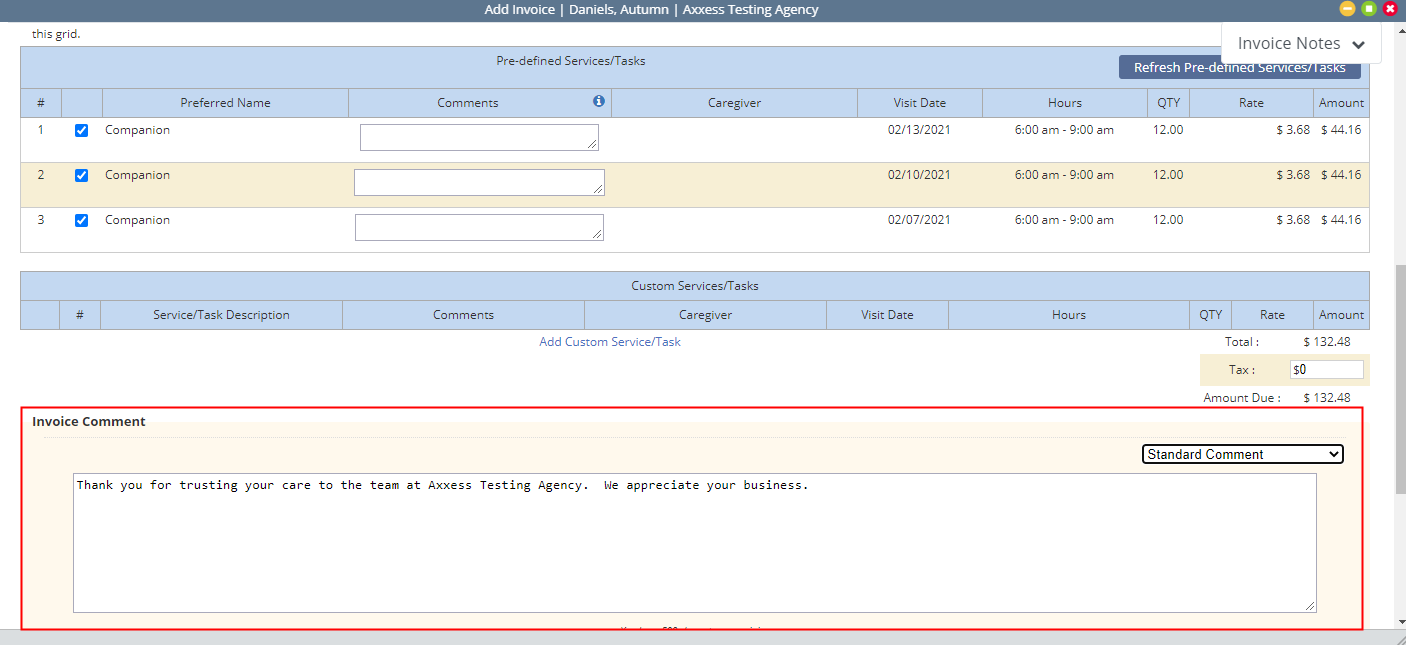 To change the invoice comment from the default comment, select a comment from the drop-down menu on the right side of the Invoice Comment section.

The selected invoice comment will populate on the invoice PDF.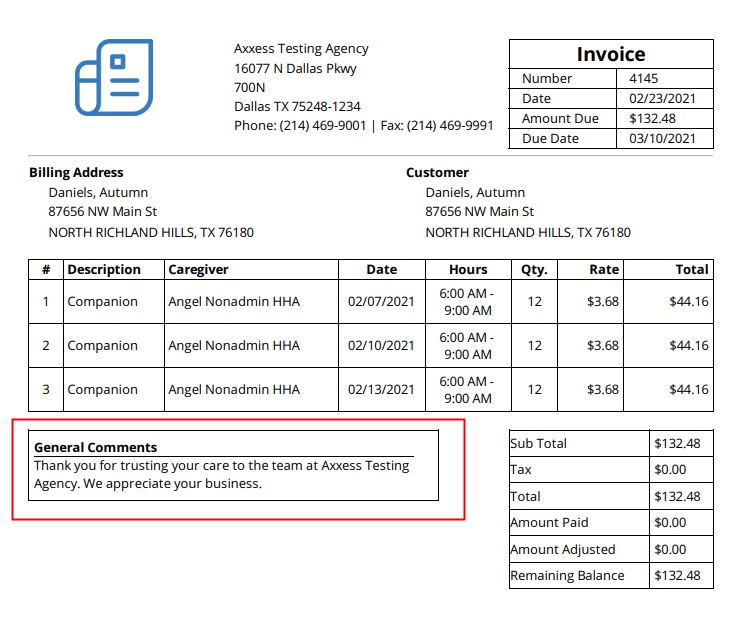 Updated on 02/24/2021