Axxess Home Care now enables users to split tasks that are scheduled across pay periods into two separate payroll records.
This functionality provides greater control over payroll vendor export files, streamlines operations by eliminating manual steps in the payroll process and decreases costs by minimizing the user workload.
Pay Period Split
---
To split pay periods by day and time, navigate to the Payroll tab in Company Setup. In the Payroll Policy section, the options under Pay Period determine the pay period frequency, the last day of the pay period, and the pay period end time.
Admin tab ➜ Company Setup ➜ Payroll tab ➜ Payroll Policy section ➜ Pay Period
Select Weekly, Biweekly, Monthly or Bimonthly under Pay Period and select the last day of the pay period. Select the bubble icon next to Time and enter a time to split any visits that occur on the last day of the pay period into two separate pay periods. Click Save to finish enabling the split pay period feature.
When a new pay period is created in the Payroll Center, the system will split the scheduled tasks spanning across pay periods into separate pay periods, eliminating the need to schedule separate tasks. Users can view the split tasks in Task Details.

When processing payroll, the tasks will be split into two separate pay periods.
Employees tab ➜ Payroll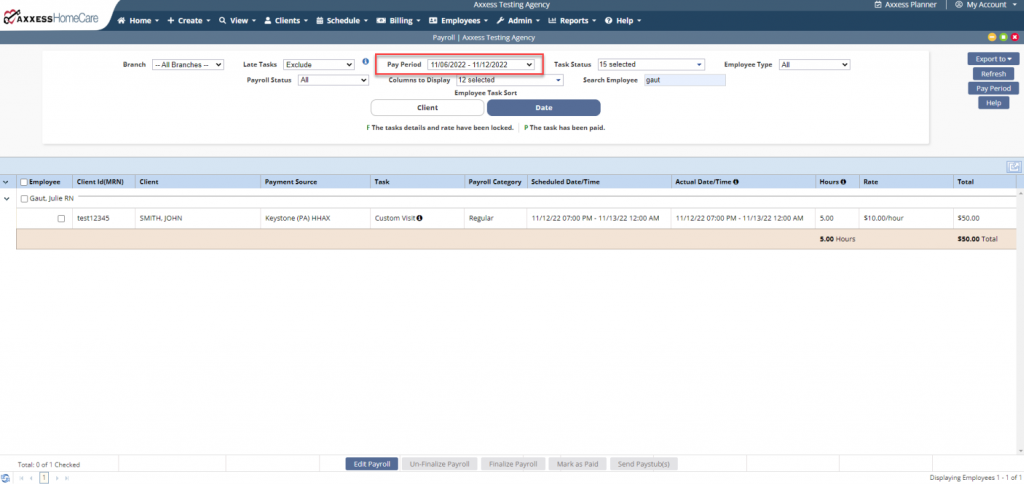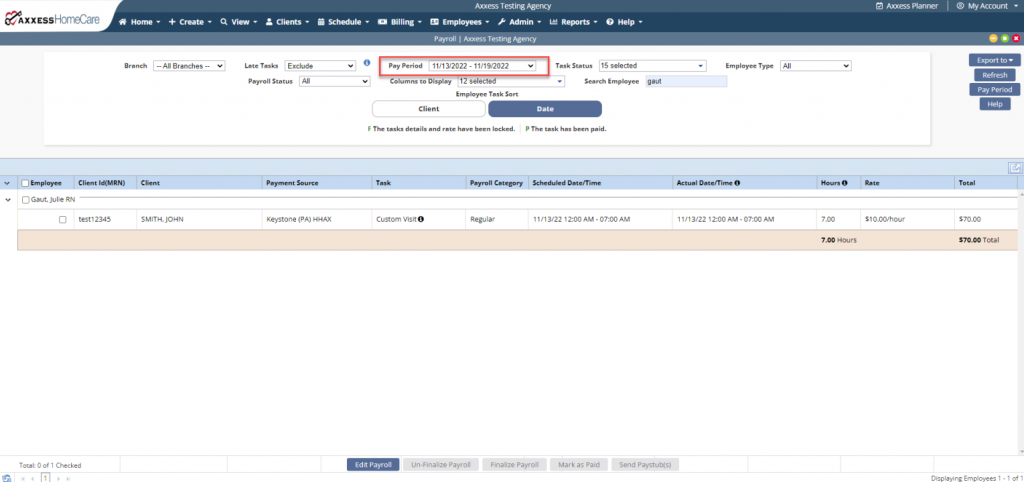 Updated on 10/19/2022