Axxess Home Care now enables physicians to return orders for correction and edit and complete face-to-face encounter documentation through the Axxess Physician Portal. This functionality streamlines operations by allowing quick correction of orders and face-to-face documentation sent through the portal.
Return an Order for Correction
---
To return an order to the organization for correction, click Return at the bottom of the order. In the Return Reason window, enter the reason for the rejection and click Return. To exit the window without returning the order, select Close.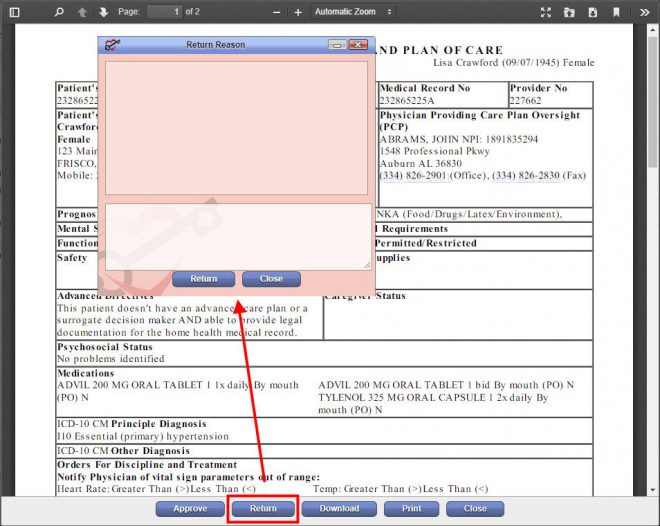 Edit/Complete a Face-to-Face Encounter
---
To complete or edit a face-to-face encounter, navigate to the View tab in the top menu bar and select Face-to-Face Encounters.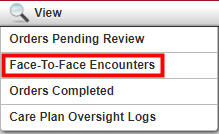 Click Edit under the Action column to edit or complete a face-to-face encounter.

Enter the appropriate information in the face-to-face encounter and click Save to save your changes or Complete (Approve) to complete the face-to-face encounter. Click Exit to close the window without saving your changes.
Updated on 05/26/2022