Axxess Home Care now enables users to add notes to alerts in the Alert Center. This enhancement helps organizations ensure system alerts are managed and addressed appropriately.
To add a note to an alert, navigate to the Alert Center under the Home tab and select the note icon under the Notes column.
Home tab ➜ Alert Center ➜ Notes column ➜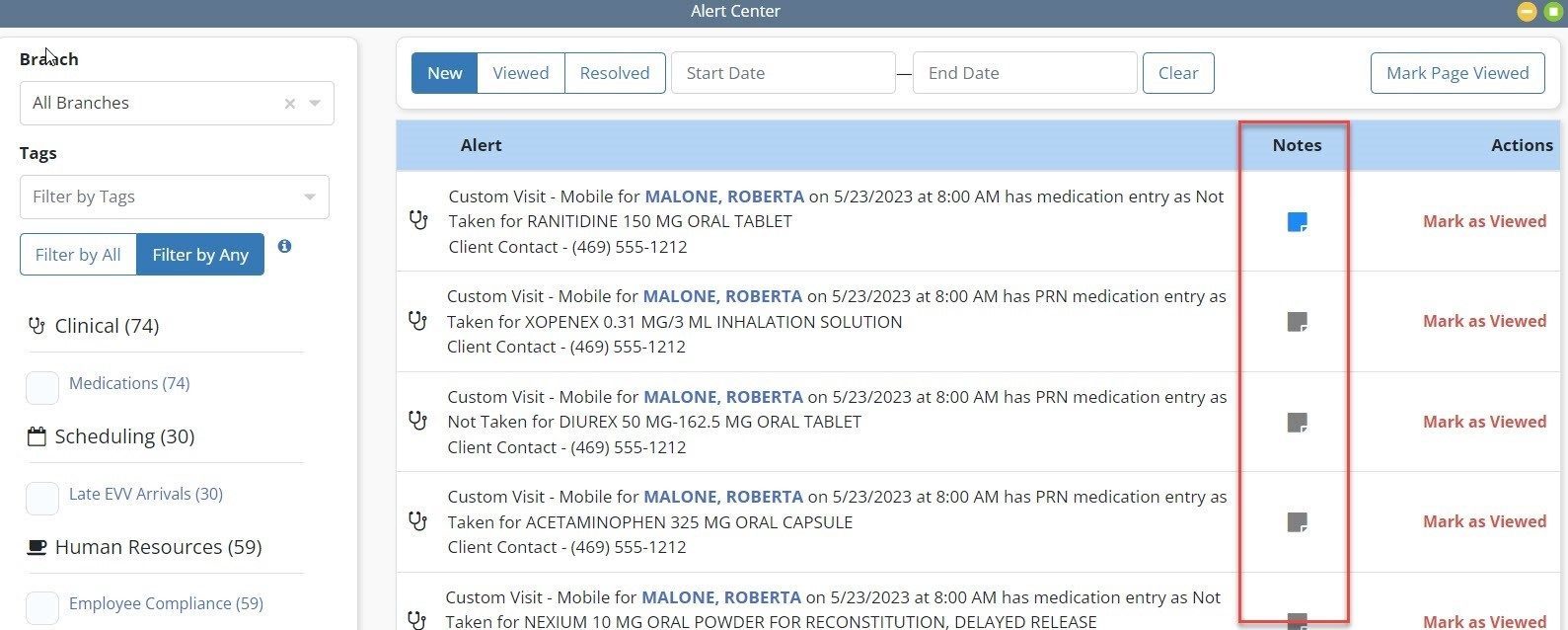 Click Add Note, enter the necessary information in the Add Note window and click Save and Close or Save and Add Another.
Active notes will appear in blue. To preview a note, hover over the blue note icon.

To perform further actions, such as adding another note, editing the existing note or resolving the note, select the blue note icon.
To resolve the note, click Resolve under Actions. Once a note is resolved, the note will move to the Resolved tab and the associated alert will move from the New tab to the Resolved tab in the Alert Center.

To view resolved alerts, click the Resolved tab at the top of the Alert Center. Alert notes associated with resolved alerts can be previewed by hovering over the green note icon. If a new note is added from here, the alert will move back to the New tab.

Updated on 05/31/2023