Axxess Home Care now enables users to identify default facility types to quickly and accurately document facility type information and ensure that claims are processed correctly. By enabling users to identify default facility type information, this functionality streamlines billing operations and helps agencies submit accurate claims for faster payment and increased revenue.
When adding or editing a payment source, users can now select a default facility type to populate on claims. The options in the Facility Type drop-down menu appear based on whether the bill type is identified as institutional or professional.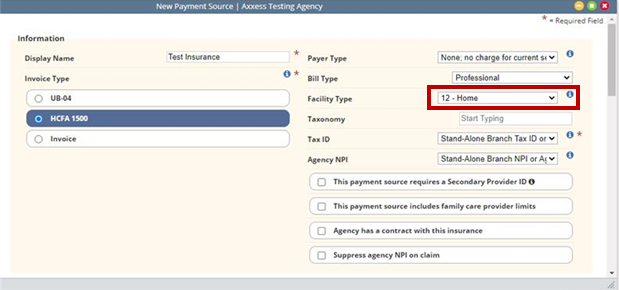 Once the facility type is saved to the payment source, the selected value will automatically populate in the Facility Type field in Step 1 of 5 when creating a claim. Users can edit the default value as needed.

Updated on 6/05/2020