Axxess Home Care now provides a client statement report for each private pay client. The client statement report outlines payments made by the client in an easy-to-read format for a specified time frame.
This report is helpful for tax purposes and enables users to easily review payments posted by clients receiving private pay services.
To view client statement reports, users must have permission to edit managed care invoices in Axxess Home Care.
Generate Client Statement Report
---
To generate a client's statement report, navigate to the client's invoice history and select the Payment Statement Report tab.
Billing tab ➜ Invoice ➜ Invoice History ➜ Payment Statement Report tab

In the pop-up window, select the payer, enter the date range, select the report type and click Generate.

Summary Report: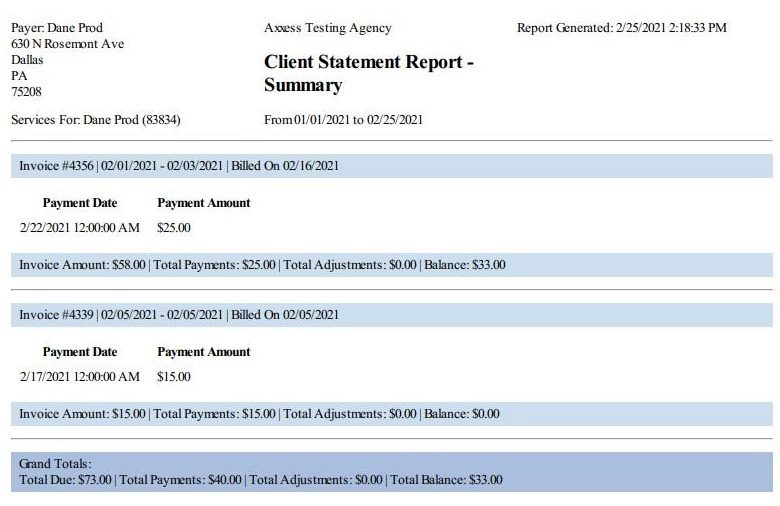 Detailed Report: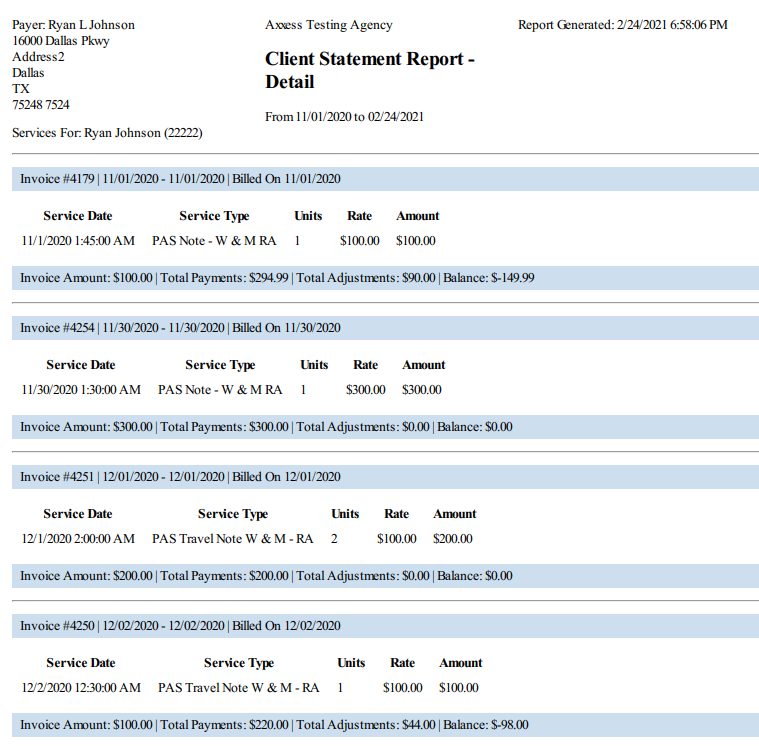 Updated on 02/24/2021