Axxess Home Care now enables users to complete physician order addenda through the Axxess Home Care mobile application. This functionality facilitates seamless documentation management and tracking to improve client outcomes and stay compliant.
When documenting a note from the mobile application, click Add Order to complete a physician order addendum.
A new physician order addendum form will open for you to complete.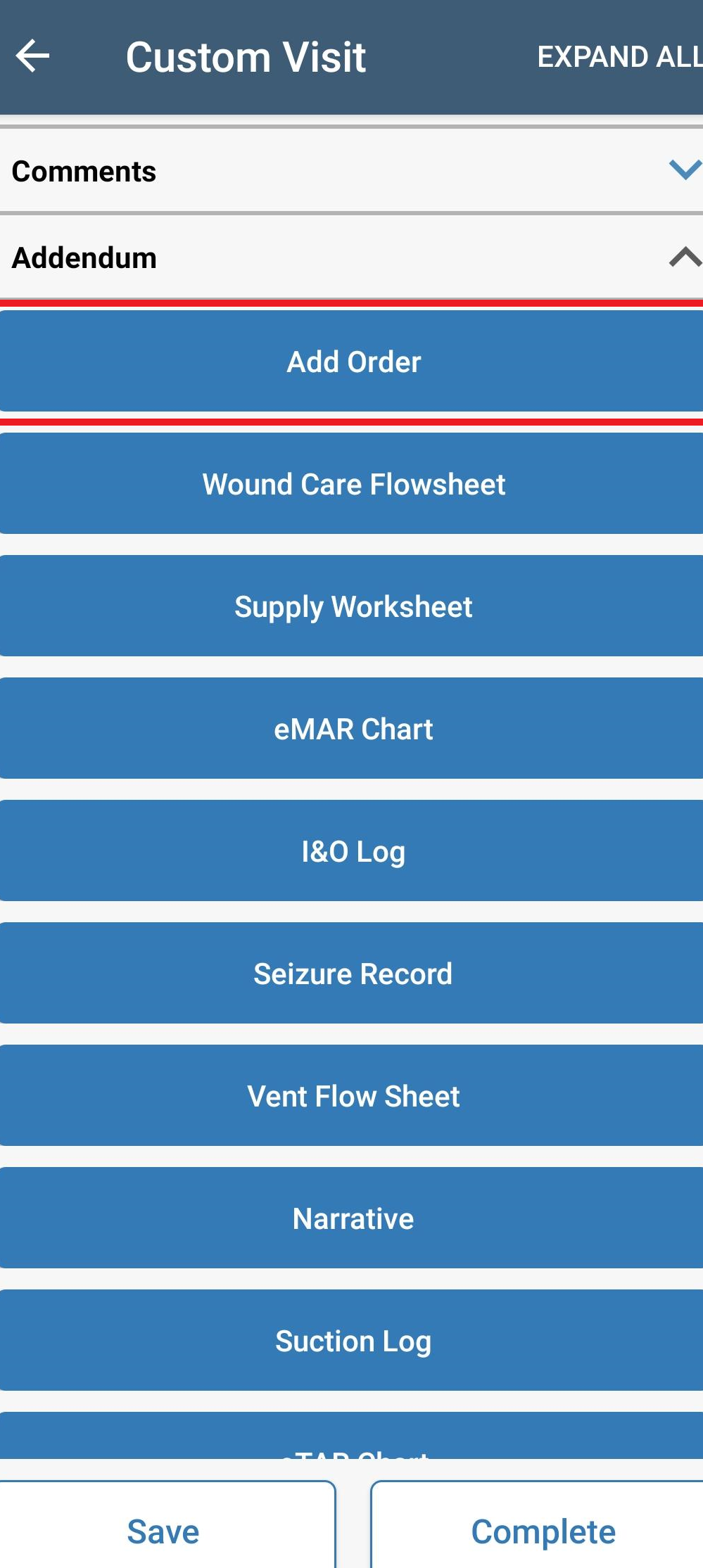 Updated on 06/30/2021