Axxess Home Care now streamlines scheduling operations by splitting tasks that are scheduled across a payroll shift differential into two payroll records, eliminating the need to schedule two separate tasks.
To enable this feature, navigate to the Payroll tab in Company Setup. On the Payroll Policy tab, select Enable Payroll Shift Differentials and click Save at the bottom of the screen.
Admin tab ➜ Company Setup ➜ Payroll tab ➜ Payroll Policy tab ➜ Enable Payroll Shift Differentials ➜ Save

The image below shows an example of a task with different pay rates for each shift.

When a scheduled task crosses a payroll shift differential, the system will split the task into multiple payroll shifts. These are viewable in the task details, eliminating the need to schedule separate tasks.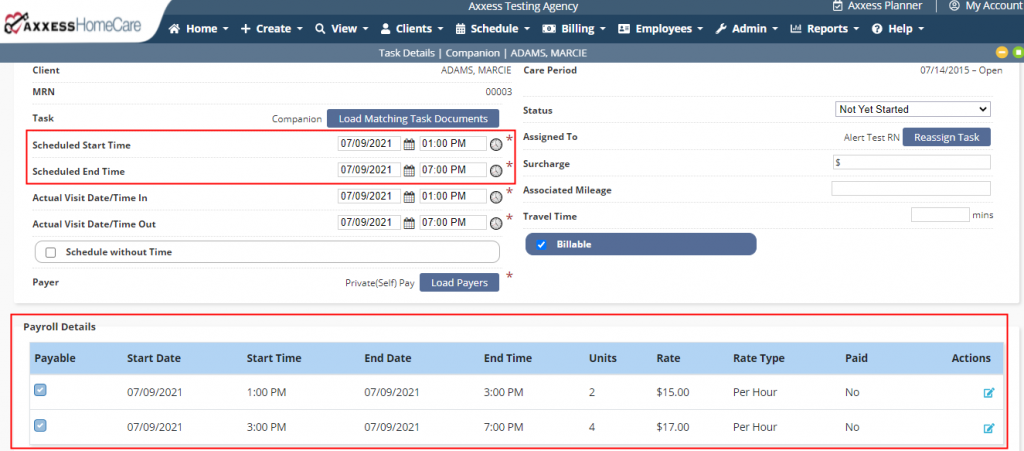 When running payroll, users will see two payroll line items for the task.
Employees tab ➜ Payroll

Updated on 07/29/2021