The Electronic Visit Verification (EVV) grey house functionality in Axxess Home Care enables agencies to manually document EVV information when a caregiver is unable to connect to the internet during a visit. In addition to the existing EVV yellow and green houses, the EVV grey house is now available for all visits, including visits not set up with external integrations.
The EVV grey house feature now appears in the following areas of Axxess Home Care:
Schedule Center
Client Center
QA Center

To manually clock in for a caregiver, click on the grey house and enter the date and time for Adjusted Time In. Select Save or Save & Close at the top of the EVV Details screen to save changes.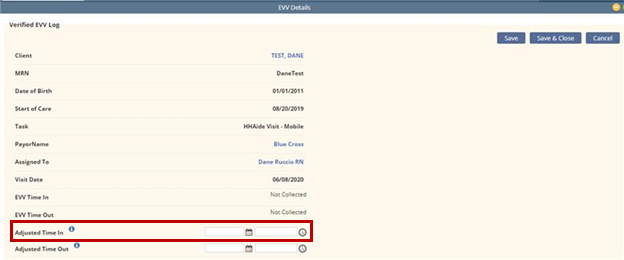 Once the adjusted time in is saved, the EVV house will turn from grey to yellow to indicate that EVV is now in progress.
Updated on 6/11/2020