Axxess Home Care now enables users to document missed visits through the Axxess Home Care mobile application. This enhancement helps organizations maintain accurate, timely reporting of missed visits to streamline operations and stay compliant.
Document Missed Visits on Mobile
---
To document a missed visit on the Axxess Home Care mobile app, select a visit from the Past Due or Upcoming screen. Once the visit is open, select Missed Visit to navigate to the Missed Visit Details screen.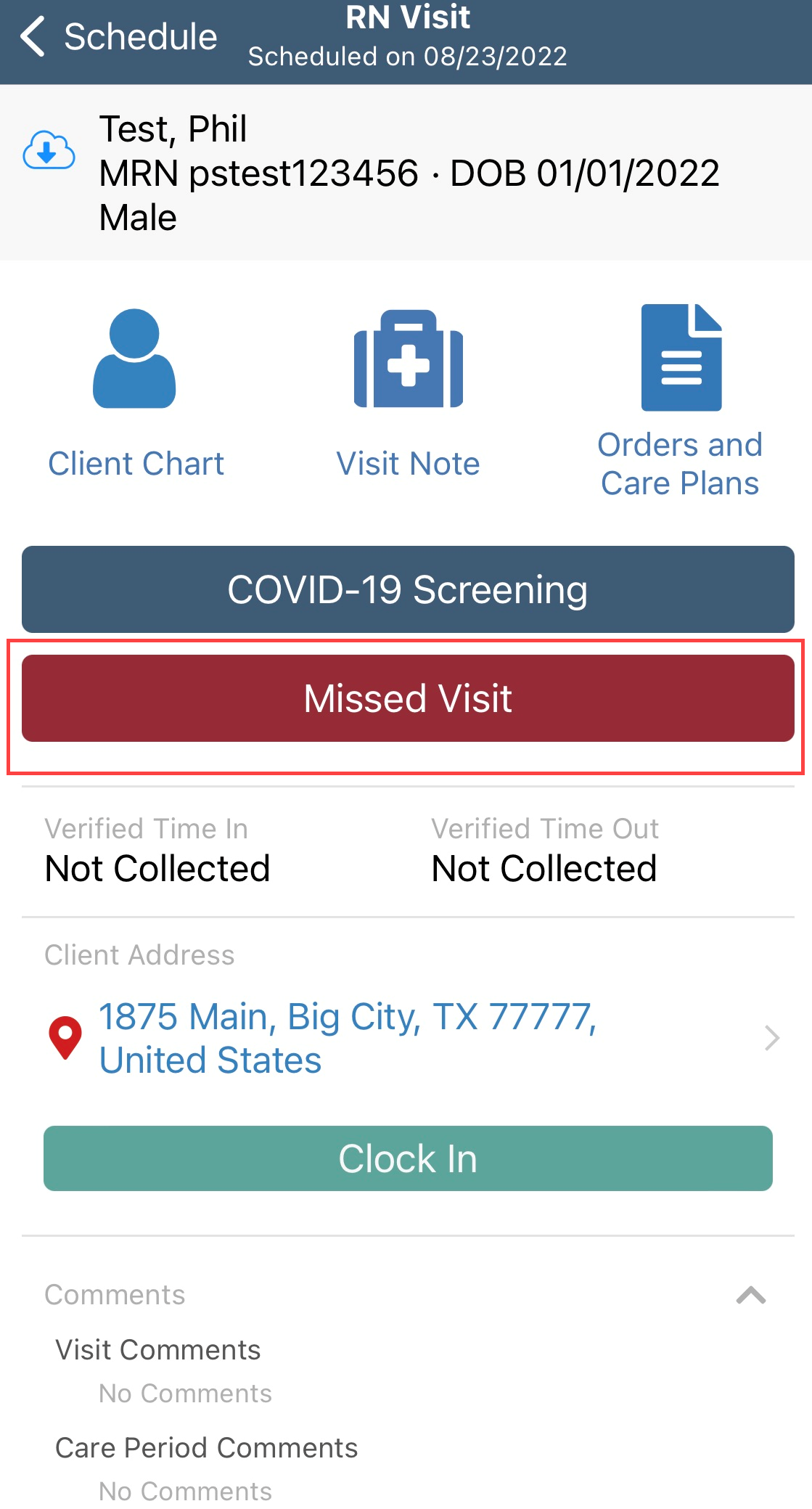 On the Missed Visit Details screen, complete the following fields:
| | |
| --- | --- |
| Order Generated | |
| Physician Office Notified | |
| Tracking Type* | |
| Reason* | |
| Comments | |
| Attachments | |
| Signature Date* | |
*Fields marked with an asterisk are required.
Select Complete to sign and complete the missed visit. The visit will flow to the Completed tab.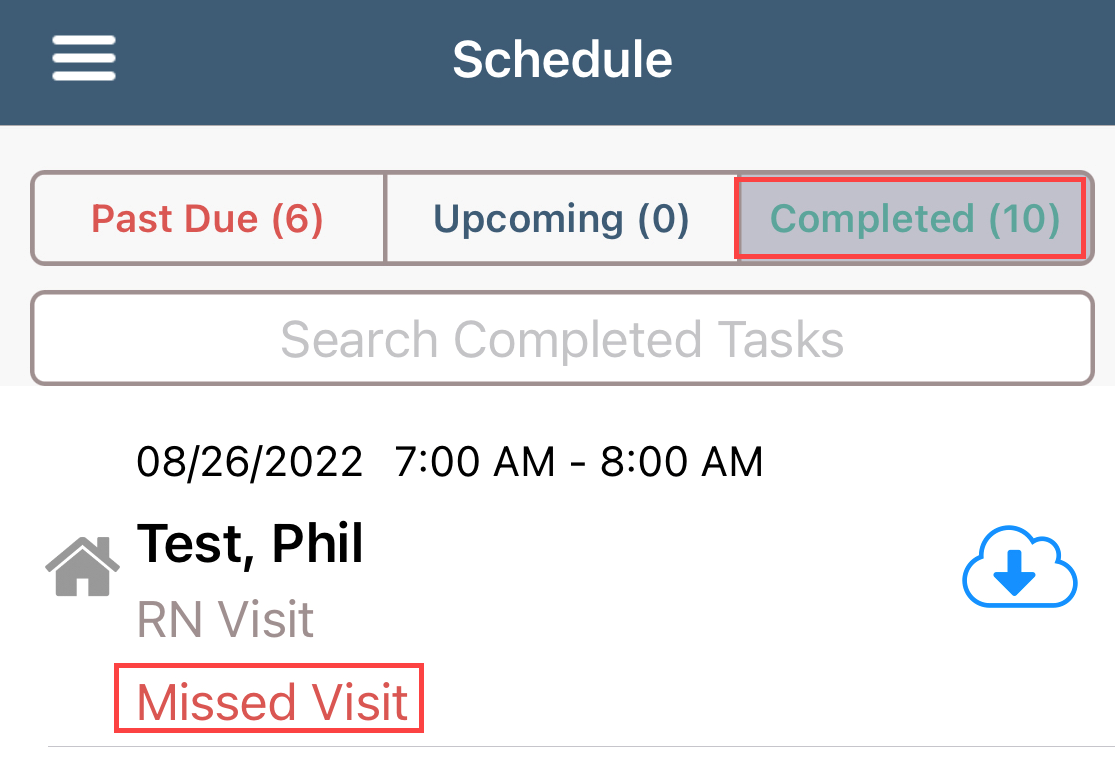 To view missed visit details on the web, open the PDF print view by selecting the printer icon next to the visit. To view attachments, click the icon under Actions and select Details. On the Task Details screen, scroll to the Attachments section to view the attachments.
Updated on 08/31/2022