Axxess Home Care now enables caregivers to verify service delivery through an audio recording of the client's voice when a client signature cannot be obtained.
The client voice recording feature provides an audit trail to validate that the caregiver provided services and facilitates compliance with the 21st Century Cures Act in states where voice recording is an accepted method of verifying care delivery.
In the Axxess Home Care mobile application, caregivers can now collect a client voice recording after selecting Client Unable to Sign. When a client is unable to provide a signature to verify services, click Client Unable to Sign and select the reason that a client signature cannot be obtained.
After specifying a reason, select Collect Client Voice Recording to capture an audio voice recording of the client.

Select Start Recording and instruct the client to state his or her name and the date of service.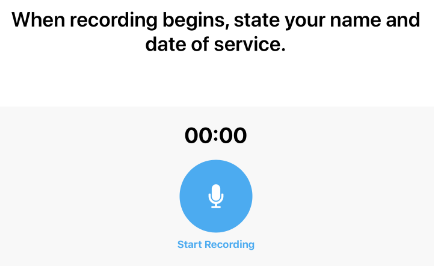 Select Stop Recording to end the recording once the client has stated his or her name and the date of service. The recording will stop automatically if not ended before 30 seconds.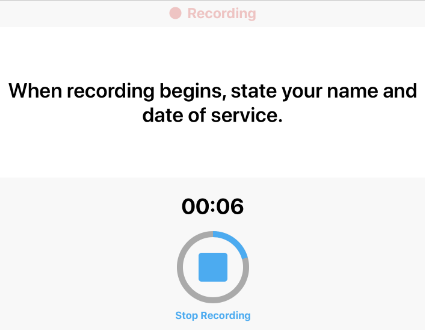 Click Play to play the recording. Select Replace to re-record or Submit to submit the recording. Once submitted, the Client Voice Recording button updates to green to indicate that the recording was saved, and the user can continue completing the visit.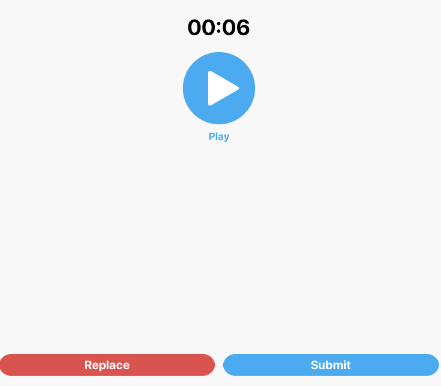 The Client Voice Recording label will appear on the visit, instead of the client signature, to indicate that a voice recording was collected to verify the visit.

Once the visit is complete, the client voice recording is saved and stored on the EVV Details screen in Axxess Home Care. To access the EVV Details screen, navigate to the Schedule Center or Client Center and click on the green house associated with the visit. From the EVV Details screen, users can play and download client recordings for auditing purposes.

Updated on 5/04/2020