Axxess CARE now provides automated text message reminders to alert patients when upcoming visits are scheduled.
When a patient has a visit scheduled with a clinician on Axxess CARE, the system will send an automated text message to the patient's primary contact number on the day before the visit and on the day of the visit.
Patients can click the phone number in the text message to contact the home health organization.
This enhancement optimizes communication between patients and providers, reduces missed visits, streamlines scheduling and facilitates adherence to the plan of care for optimal patient outcomes.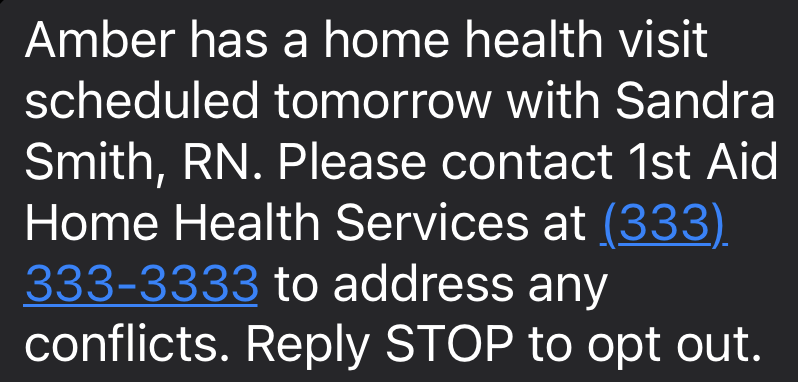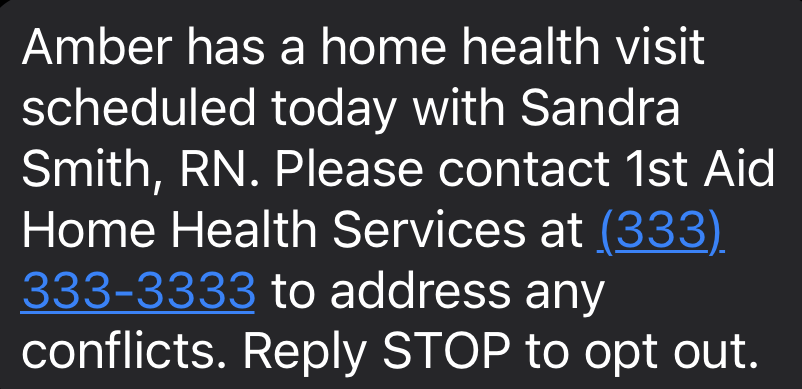 Updated on 01/13/2021