Axxess CARE now temporarily removes visits for patients that are placed on hold in Axxess Home Health.
When a patient is placed on hold in Axxess Home Health, visits posted to Axxess CARE will be hidden from the Posted Visits page, and clinicians will not be able to perform visits until the patient's care is resumed.
The patient's profile in Axxess CARE will reflect the patient's hold status with a red Hold badge.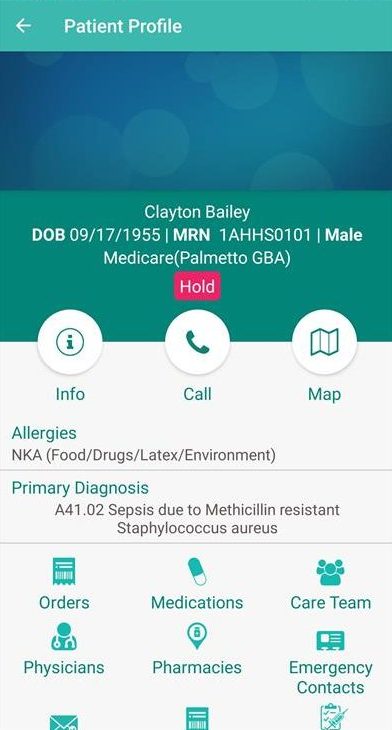 Visits that have been assigned will be disabled in the patient's schedule.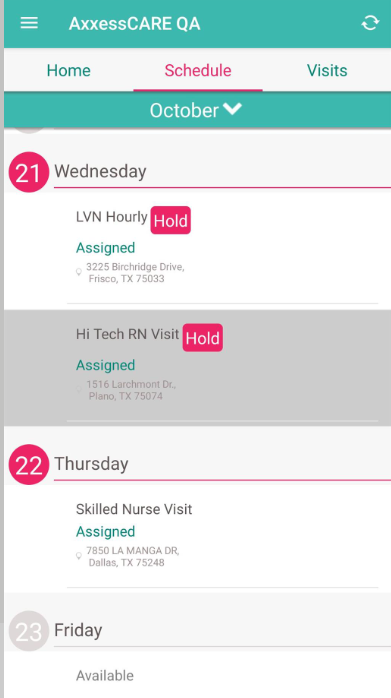 When a user clicks on the visit, a pop-up message will indicate that the patient is currently on hold and the visit is disabled until the patient is taken off hold.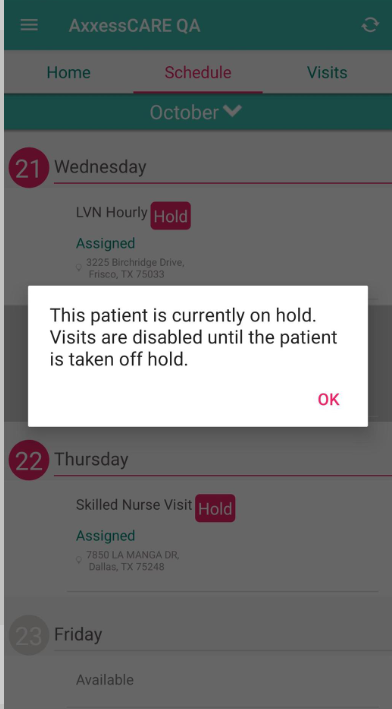 Updated on 10/22/2020